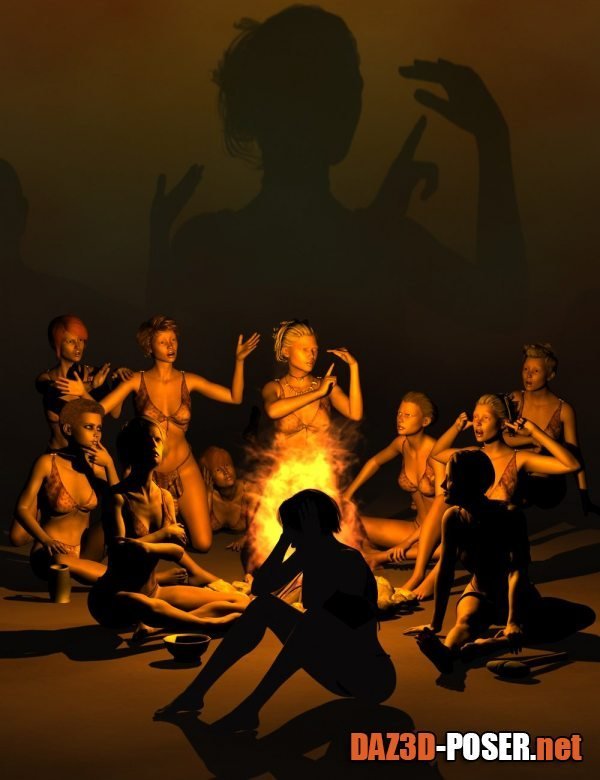 Image: Gossipers Drama Poses for Genesis 8 Female
Title: Poses – Gossipers Drama Poses for Genesis 8 Female – download for Daz Studio or Poser
Description:
Whenever gossipers gather to speak (at campfires, offices, dorm rooms, slumber parties, book clubs, picnics, playgrounds, beaches, team locker rooms ...) the real conversation gets going quickly.

The topic of conversation is up to you, but Gossipers Drama Poses for Genesis 8 Female comes complete with 32 leisurely poses of Women conversing and listening: sisters, mothers, teachers, storytellers, messengers, orators, and others.

There are countless ways to recombine body, face, and hand poses for creating new emotive poses.
Home Page: _https://www.daz3d.com/gossipers-drama-poses-for-genesis-8-female