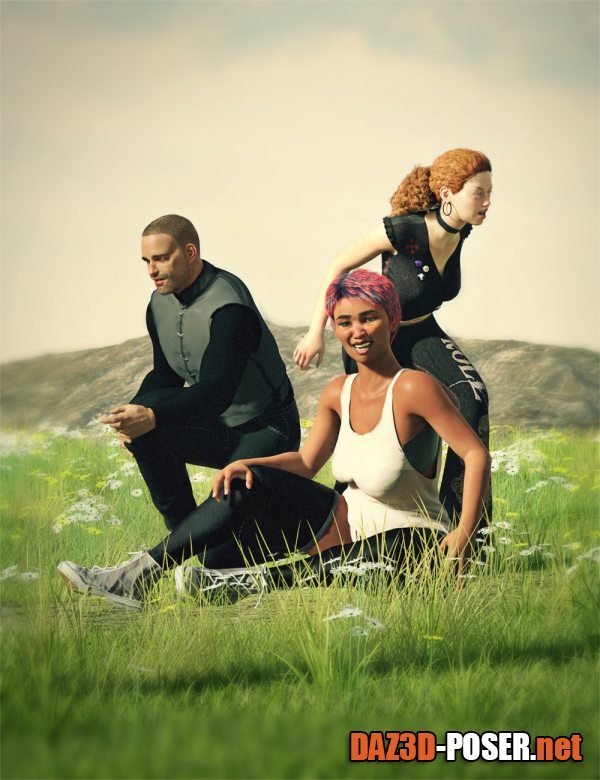 Image: SBibb Wonder and Curiosity Poses and Expressions for Genesis 8
Title: Poses – SBibb Wonder and Curiosity Poses and Expressions for Genesis 8 – download for Daz Studio or Poser
Description:
This set includes a total of 15 individual poses that work for both Genesis 8 Female and Genesis 8 Male. Each pose comes with mirrors for added convenience, and 15 expressions of surprise and curiosity for both Genesis 8 Female and Genesis 8 Male are also included.

Use a one-click pose preset option for the expression, use the dials, or use a mixture of the two. The dials are perfect for blending expressions or controlling how strong an expression looks on stylized characters.

Many of the expressions are subtle variations of each other, which can add variety if multiple characters need similar expressions in the same scene.

These poses and expressions are great for those little everyday wonders, as well as giving your characters a chance to experience their surprise at science fiction and fantasy curiosities.
Home Page: _https://www.daz3d.com/sbibb-wonder-and-curiosity-poses-and-expressions-for-genesis-8