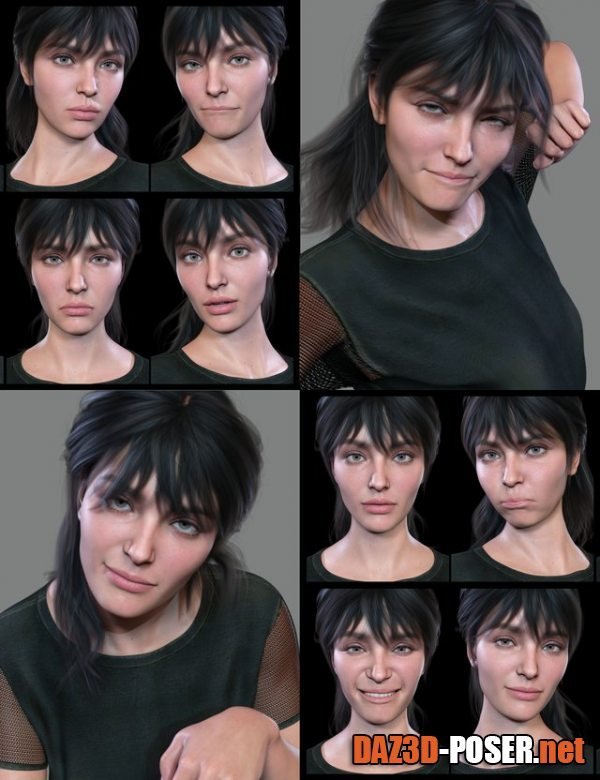 Image: The Expression Collection for Victoria 8.1
Title: Poses – The Expression Collection for Victoria 8.1 – download for Daz Studio or Poser
Home Page: _https://www.daz3d.com/the-expression-collection-for-victoria-81
Description:
Give Victoria 8.1 vitality, personality and attitude with The Expression Collection for Victoria 8.1!

This set of 30 expressions includes everything from smiles and frowns to those authentic quirky faces that everyone makes when thinking hard or caught by surprise. They are all designed for Victoria 8.1 and use Daz Studio's FACs expression dials. Each expression includes a dial and an expression preset.

You can use the expression presets to apply the expressions, or use the dials at different strengths to create your own unique expressions for Victoria and Genesis 8.1 Female.

Get The Expression Collection for Victoria 8.1 to bring Victoria to life in your runtime!

Download links: