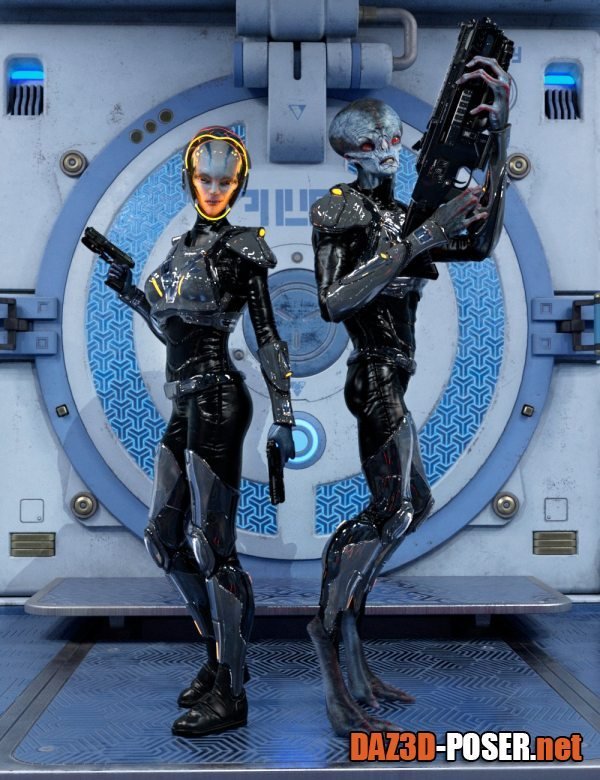 Image: Artifact 3 Poses for Genesis 8.1
Title: Poses – Artifact 3 Poses for Genesis 8.1 – download for Daz Studio or Poser
Description:
Researchers get to the underground base. At first, they decided that there was no one here, but it was a mistake. They are met by large and cruel aliens. Explore!

Artifact 3 Poses for Genesis 8.1 includes poses for the following: Genesis 8.1 Male, Nenana Alien HD for Genesis 8 Female, and Supreme Intelligence HD for Genesis 8 Male.

This pack includes 35 poses for the 3 figures for Artifact 3, of which 25 are basic and 10 are symmetrical. There are also free coordinates included, and you can apply them anywhere.

Home Page: _https://www.daz3d.com/artifact-3-poses-for-genesis-81