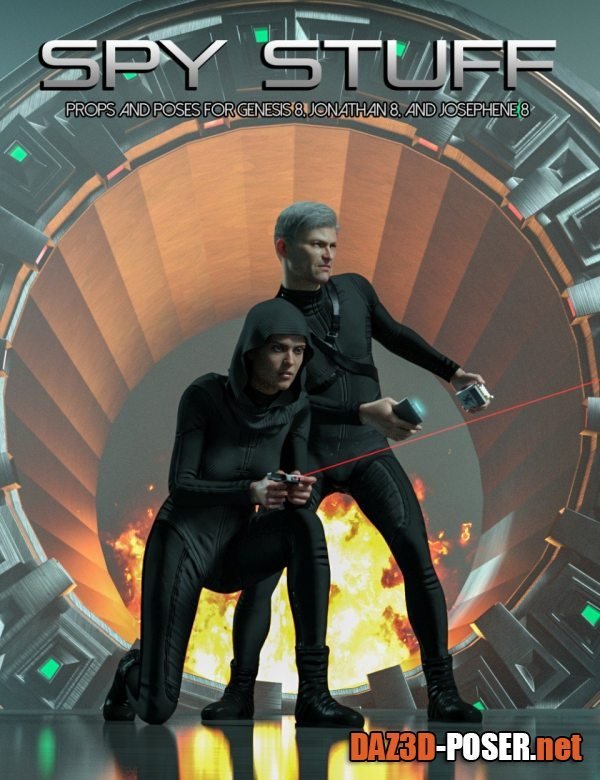 Image: SpyStuff Props and Poses for Genesis 8
Title: Poses – SpyStuff Props and Poses for Genesis 8 – download for Daz Studio or Poser
Description:
The enemy? A spectre. The mission? Impossible! But with the right tools and the right skills, you just might pull it off.

SpyStuff comes with gadgets and poses for your spy characters to infiltrate, investigate, and overcome.

There are 24 poses each for Genesis 8 Female, Genesis 8 Male, Josephene 8 and Jonathan 8.

The props include a lighter with a hidden camera and a laser, a smartphone with a stunner, scanner, and several screens for different functions, and finally a seemingly innocent pack of cigarettes with 3 types - an antenna, a button, and an explosive. The button cigarette also comes with texture options so it can double as a regular cigarette.

All the props have wearable-presets to load them into the hands (left or right) of Genesis 8 male or female.

Home Page: _https://www.daz3d.com/spystuff-props-and-poses-for-genesis-8