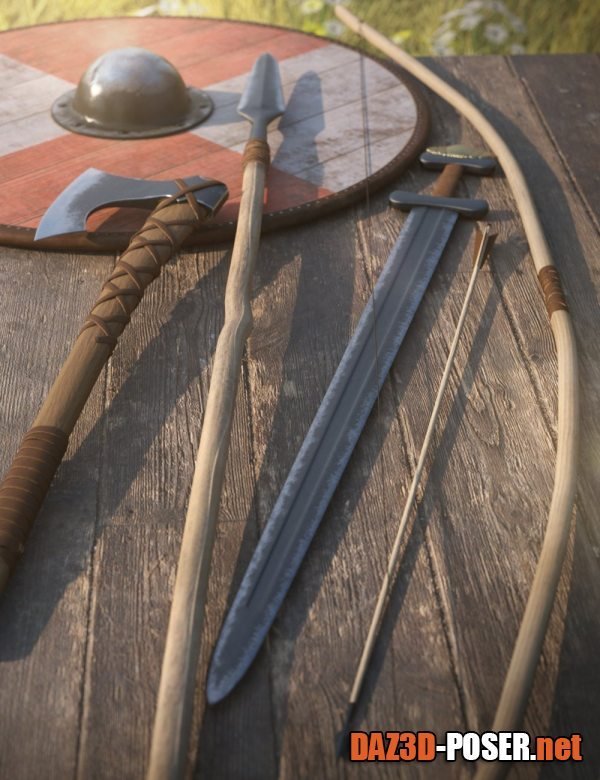 Image: Viking Props and Poses for Genesis 8.1
Title: Poses – Viking Props and Poses for Genesis 8.1 – download for Daz Studio or Poser
Description:
These poses have been carefully created with the VPAP props in mind! Each pose has been designed so that users can attach their desired high-quality VPAP wearable and then apply the matching pose to create the perfect feel for any battle scene.

The VPAP pack is centered around its 8, beautifully detailed, historic weaponry smart props, with everything from the traditional sword and shield to a more Viking-esque battle axe.

All poses come without locational information, so no matter where your characters are in your scenes, they will stay where they are needed, leaving the users free to browse through to the pose of their choice!
Home Page: _https://www.daz3d.com/viking-props-and-poses-for-genesis-81