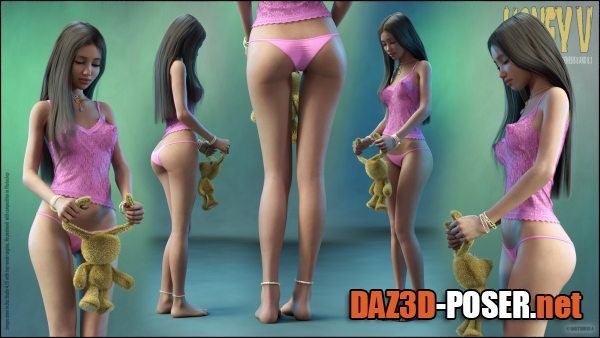 Image: Honey 5 - Sexy Poses for Genesis 8 and 8.1 Female
Title: Poses – Honey 5 - Sexy Poses for Genesis 8 and 8.1 Female – download for Daz Studio or Poser
Description:
Product requirements:
Genesis 8 or 8.1 Female from Daz3d
Optional: Happy Bunny - HD Figure for Daz Studio
happy-bunny-hd-figure-for-daz-studio

Honey 5 - Poses for Genesis 8 and 8.1" - Hi quality, sexy Poses and Expressions, designed for Genesis 8 and Genesis 8.1 Females!

Included In This Package:
10 POSES FOR GENESIS 8 AND 8.1 FEMALE
09 MIRRORED POSES FOR GENESIS 8 AND 8.1 FEMALE
10 EXPRESSION INCLUDED IN POSES FOR GENESIS 8.1 FEMALE ONLY!
01 POSE FOR HAPPY BUNNY FIGURE
ZERO POSES AND EXPRESSION ALSO INCLUDED

INSTALLATION INSTRUCTIONS:
Unzip into your Daz Studio Content directory; make sure "use folder names" option is checked.
Home Page: _https://www.renderhub.com/sagittarius-a/honey-5-sexy-poses-for-genesis-8-and-8-1-female