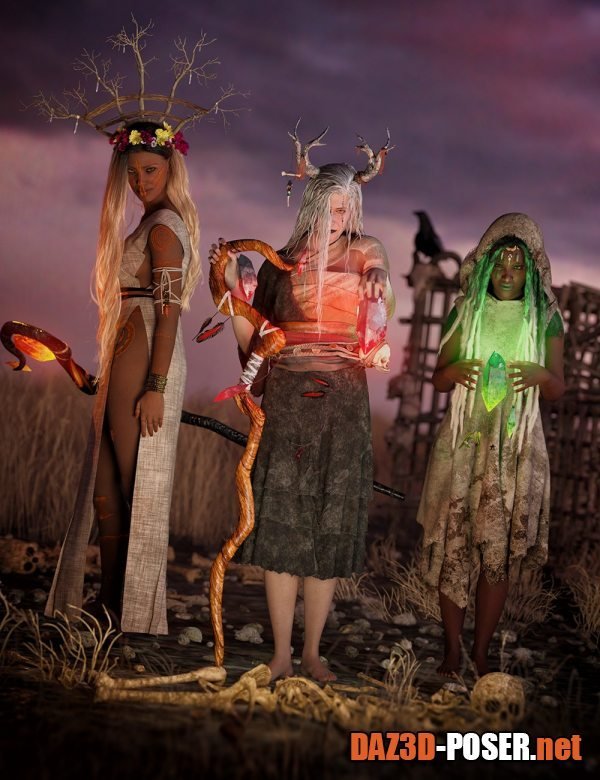 Image: Crystal Magus Props, Poses, and Expressions for Genesis 8.1 Female and Genesis 9
Title: Poses – Crystal Magus Props, Poses, and Expressions for Genesis 8.1 Female and Genesis 9 – download for Daz Studio or Poser
Description:
Crystal Magus: Props, Poses, and Expressions for Genesis 8.1 Female and Genesis 9 is a comprehensive set that gives you the ultimate ability to mix and match colors and styles to suit your render. Included are 15 hierarchical poses each for the Genesis 9 base, Genesis 9 Female, and Genesis 8.1 Female. There are also 15 expressions each for Genesis 9 and Genesis 8.1.

The shard prop is fully rigged and has extensive pose controls that allow you to easily manipulate each chain independently, and poses using it have been carefully crafted with the chains in mind to give you a realistic draped look.

The staff has rigged feathers, allowing you to give them a realistic swing when they are posed for more accurately portrayed renders.
Home Page: _https://www.daz3d.com/crystal-magus-props-poses-and-expressions-for-genesis-81-female-and-genesis-9