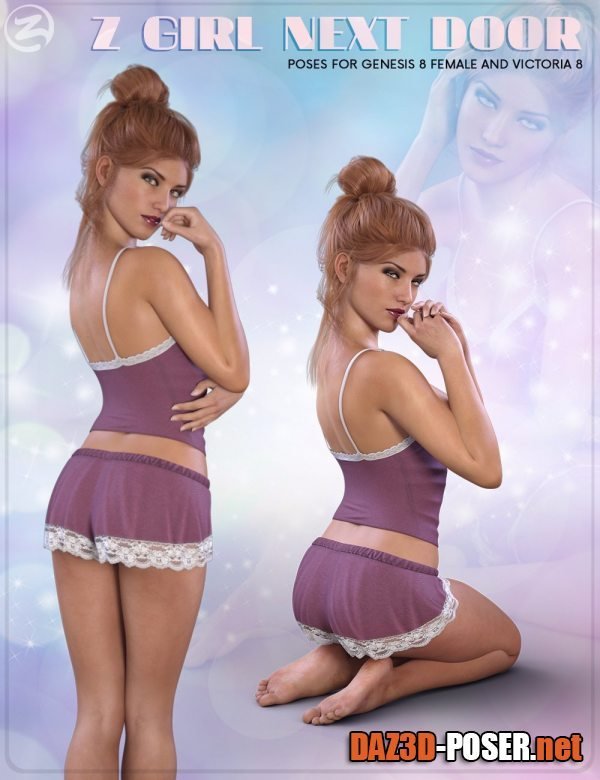 Image: Z Girl Next Door – Poses for Genesis 8 Female and Victoria 8
Title: Poses – Z Girl Next Door – Poses for Genesis 8 Female and Victoria 8 – download for Daz Studio or Poser
Description:
Z Girl Next Door is an intricate and fun pose collection of sitting, standing, crouching and kneeling poses that have been positioned on a flat surface. You can use them with various different scenes, as they are extremely versatile.

Both High Heels and Flat Feet Versions of the Poses are included in this product.

The set includes 25 Poses with Mirrors. They were made to look lifelike and beautiful. Each pose was created with a focus on the little details such as lifelike hands, natural positioning and feminine touch.

Home Page: _https://www.daz3d.com/z-girl-next-door-poses-for-genesis-8-female-and-victoria-8