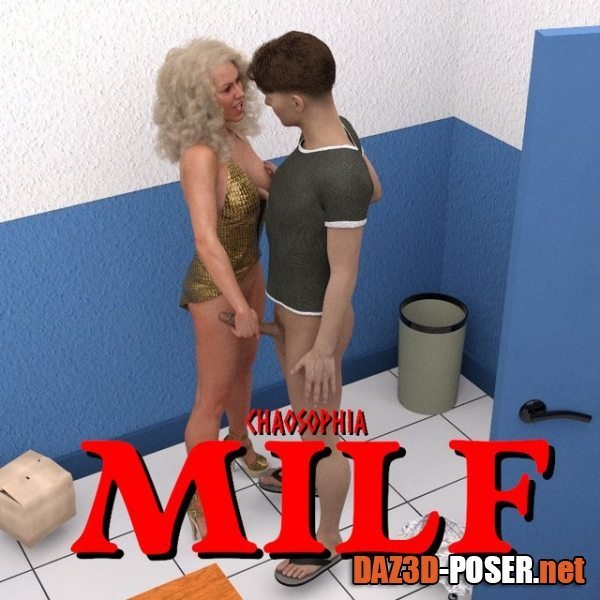 Title: Poses – MILF – download for Daz Studio or Poser
Home Page: _https://www.renderotica.com/store/sku/63469_MILF
Description:
The college professor of Sex-Ed gets a crash course from one of her own pupils who happened to walk in on her exposing her assets. Caught jerking off, she greets him with a surprising reaction of acceptance and horny playfulness. It is safe to say he is well a-head of the class.

This pose set starts off with the base of a wider series in mind. The initial exposing of her ass that sets off a jerk fest, which G8M gets caught as she suddenly turns around seeing G8M holding his dick in shock being busted. To his surprise she is wanting him and starts doing some jerking of her own.

Pose set comes with 30 poses total, with mirror poses, and poses/shaping presets for XY, and Golden Palace.

Will be great to mix with companion sets in the near future, and would mix well with the Gilf sets to create swingers sets.
Download links: