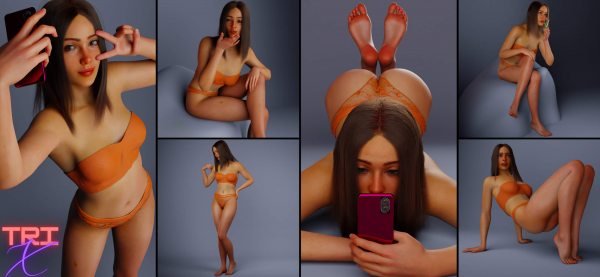 Image: Tinder Poses for Genesis 8 & 9 Female
Title: Poses – Tinder Poses for Genesis 8 & 9 Female – download for Daz Studio or Poser
Description:
Exquisite Collection of 25 Poses & Expressions for Victoria 9, Genesis 8 and 8.1 Female

Get ready to ignite with Tinder Poses for Daz Studio!

This extraordinary assortment of 25 artistically crafted full-body poses that will elevate your 3D character creations to unprecedented heights. Whether you're engaged in everyday scenes, modeling, or professional photoshoots, these poses will infuse your projects with an unparalleled sense of elegance and refinement.

Meticulously honed to perfection, each pose in this collection pays meticulous attention to detail, accentuating hand positioning and eye alignment to bestow your characters with an exceptionally lifelike and natural appearance.

If you aspire to transcend boundaries and propel your creations to unprecedented levels of excellence, the Tinder Poses Collection for Victoria 9, Genesis 8 and 8.1 Female are undoubtedly the epitome of refinement and sophistication.
Home Page: _https://www.renderhub.com/tri-x/tinder-poses