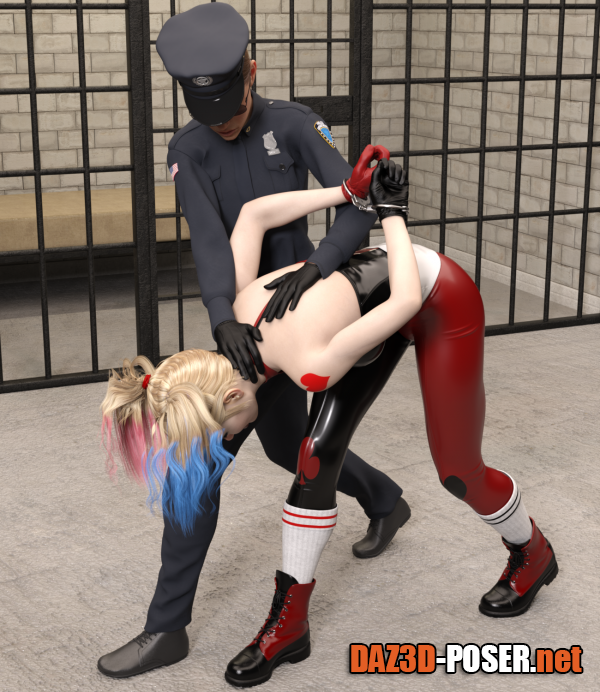 Image: Under Arrest Poses for Genesis 8 and 8.1 Female
Title: Poses – Under Arrest Poses for Genesis 8 and 8.1 Female – download for Daz Studio or Poser
Description:
Under Arrest poses and handcuffs props for Genesis 8 and 8.1 Female

27 poses in total, 23 couple poses and 4 single ones with some poses like kissing having 2 variations, one for male and female,
and under control having 2 variations for both knees and sitting.

Although this is a G8F pose pack I decided to add the G8M kissing variation last minute just in case.

I like to add facial expressions to my poses, but if you don't want an expression I have added a "Zero Facial Expression" feature.
Just double click it and the expression will return to base without changing anything else.

The handcuffs will load as wearable props and attach to the right forearm bend so you can move the wrists freely.

The poses who have "G8F" in their name will load with the cuffs as wearable props while "G8F2" and the single "G8M" will load as regular poses.
Home Page: _https://www.renderosity.com/marketplace/products/154998/under-arrest-poses-for-genesis-8-and-81-female