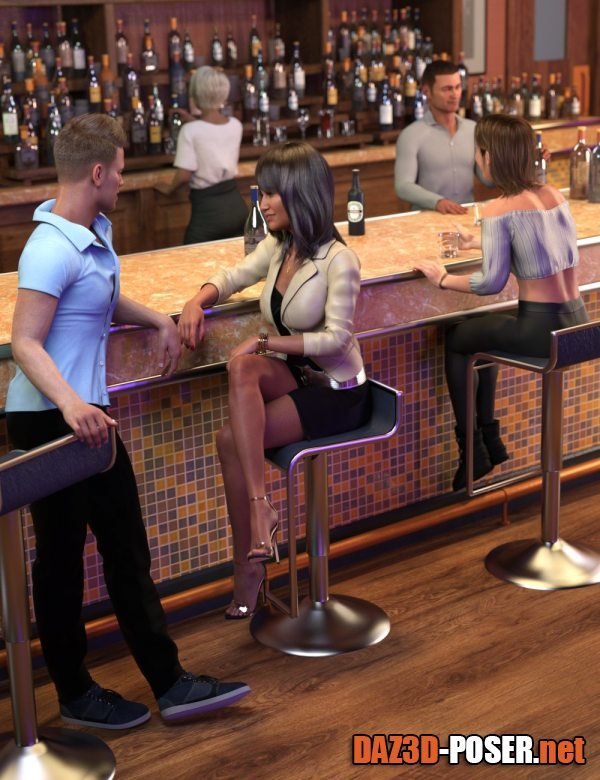 Image: Night Lounge Poses
Title: Poses – Night Lounge Poses – download for Daz Studio or Poser
Home Page: _https://www.daz3d.com/night-lounge-poses
Description:
The Scene? An upscale club in a mid-sized city. The characters? A trendy crowd, out enjoying the weekend, and paying for pricey, well-prepared food and refreshments, in exchange for being the smokescreen to what the club is really all about. The Poses? Night Lounge Poses for Genesis 8.

This set of fifteen mixed-gender poses for Genesis 8 will help your set their place in the club scene. Are they carefree revelers? Or do they belong to that select group that dares to do business directly with the owner?

Pick up the Night Lounge Poses today, and drink and dance the night away. Just remember to know exactly what you want and exactly what you offer before you decide to step up your hustle and ask for a few minutes of the owner's time... the owner gets bored if you don't bring your best game. And that's always unfortunate. Always.

Note: Poses can be assigned across genders, but may require slight tweaking.

Download links: