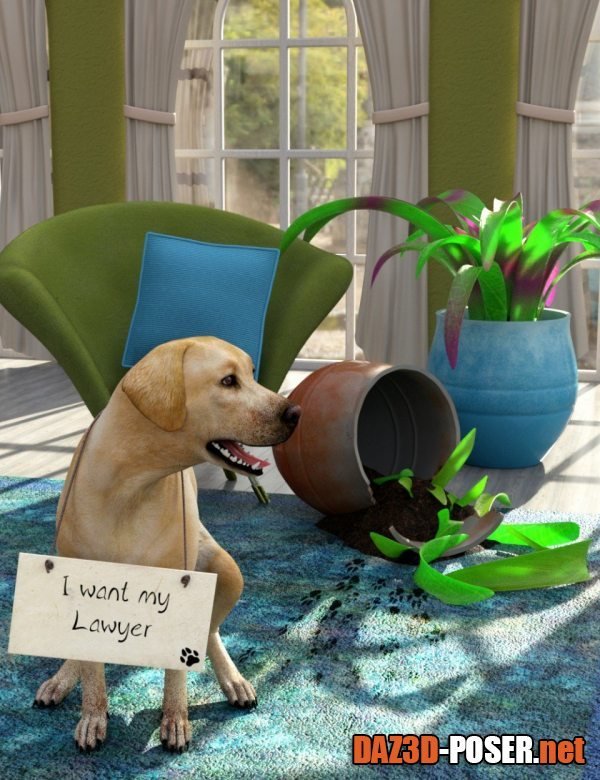 Image: Naughty Dog Props and Poses for Daz Dog 8
Title: Poses – Naughty Dog Props and Poses for Daz Dog 8 – download for Daz Studio or Poser
Description:
We love dogs; but sometimes they can be very naughty. The objects and poses included in this product will help you create funny images of your Naughty Dogs that will fill all your audience with laughter and joy.

The Collar, E-Collar and Shaming Sign come with Fit morphs for each Breed.

The Shaming Sign comes with a Base Texture plus 11 Text Layers with Funny Messages. You can add your own message to the Base Texture in Post Work or create your own Text Layer.
Home Page: LINK