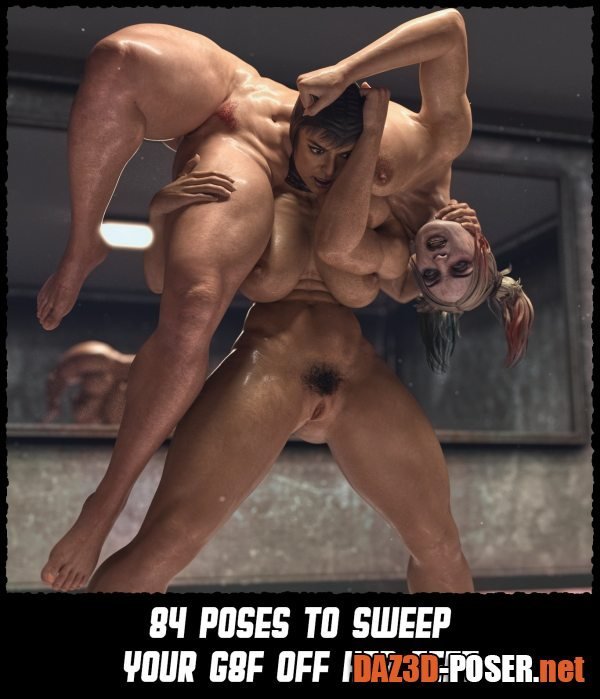 Image: Poses - Sexy Slammers 07 - Just Hold Me
Title: Poses – Poses - Sexy Slammers 07 - Just Hold Me – download for Daz Studio or Poser
Home Page: _https://www.renderhub.com/squarepeg3d/poses-sexy-slammers-07-just-hold-me
Description:
Have you ever had two femme fatales in the same setting and thought, Man, I really need this bitch to lift this other bitch!?

Or perhaps you've had an orc that's been wanting to abduct yet ANOTHER elf to add to their collection, but nothing in your library fits the bill?

Or maybe you have the perfect body slam pose from your 2nd favorite fighting pose vendor, but you don't have a pose that gets you from point A to point B?

Don't worry, my friend, for Sexy Slammers 07 - Just Hold Me has all the tools you need to sweep your G8F off her feet!

With 84 poses (42 non-mirrored, 42 mirrored), this pose pack is guaranteed to give you a lift from every angle - quite literally!