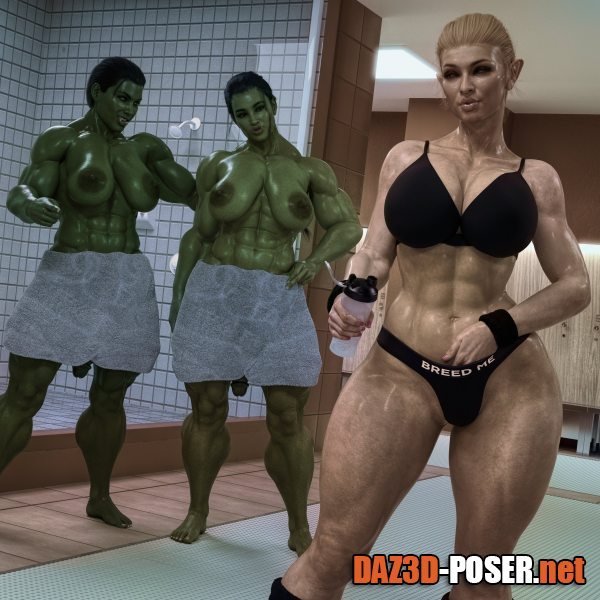 Image: Size Play Poses – Breed Her
Title: Poses – Size Play Poses – Breed Her – download for Daz Studio or Poser
Home Page: _https://www.renderhub.com/squarepeg3d/size-play-poses-breed-her
Description:
Got some orcs that want to sink their teeth and/or extremities into something soft and juicy, but don't have any poses that accommodate those statuesque physiques without endless dicking around with sliders and gizmos?

Then give take this newest addition to the Size Play series out for a spin!

With 50 unique poses dedicated to towering goddesses lording over lesser beings as well as another 23 poses to either politely wait for an opening or to show you're ready for another round, you're sure to find the perfect pose for your picture-perfect amazons.