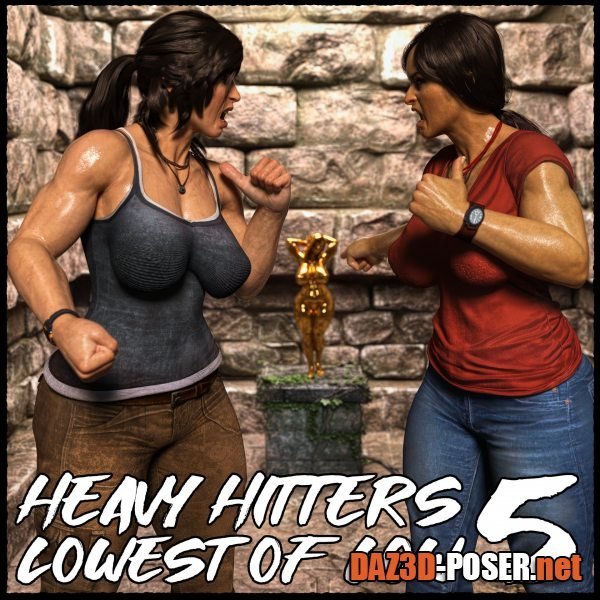 Image: Poses – Heavy Hitters 5 – Lowest of Low
Title: Poses – Poses – Heavy Hitters 5 – Lowest of Low – download for Daz Studio or Poser
Description:
Are your rules of engagement really more like general guidelines?

Perhaps you have a particularly bitter rivalry that doesn't know the meaning of honor?

Or hell, maybe you just do a little of something in your art and then suddenly become the artist that "does that stuff" and you just want to stoke those fires a bit more?

Regardless of your reasons, Heavy Hitters 5 - Lowest of Low epitomizes the phrase "below the belt" with 60 unique poses with a laser focus on low blows.

50 couples poses and 10 solo poses (including pose mirrors) ensure that this fight is the one in which everything is permitted and nothing is forbidden.


Home Page: LINK