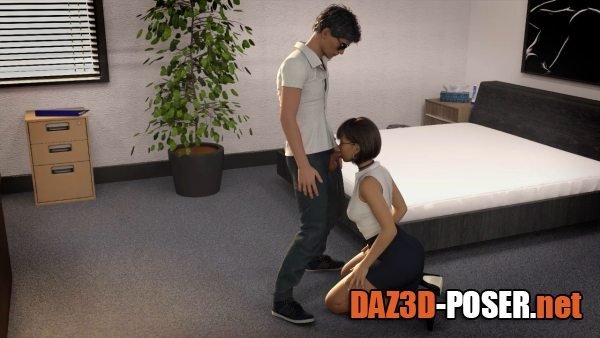 Image: Blow 60 Animation Pack For Genesis 8
Title: Poses – Blow 60 Animation Pack For Genesis 8 – download for Daz Studio or Poser
Description:
In this package our girl does what she seems to be doing best - giving head.

There are several different poses as well as transitional sequences to smoothly
go from one pose to the next without having to cut around the shot.

We have used 3feetwolf's "Dicktator G8" for the male genitalia, and we have used the
"New Genitalia For Victoria 8" as usual, but that's obviously not necessary here.

Included is a script that will unlock all bones of a figure prior to applying the animations. Without the script the fit of the poses is not ideal.

Each of the 12 sequences is comprised of 5 animations.
One for G8M, one for G8F, one for the New Genitalia for Victoria 8 and two for Dicktator G8 (shape and pose presets).

There are a total of 60 pose or shape animations in this set.
Home Page: LINK