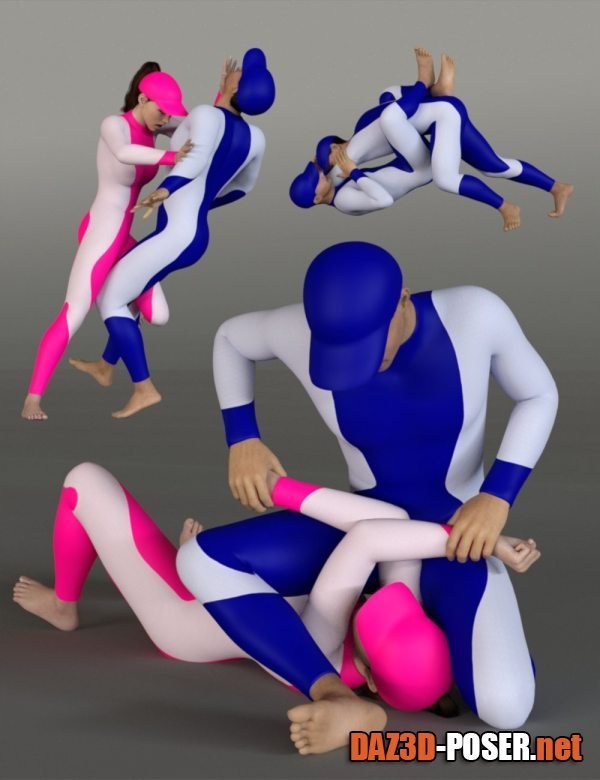 Image: Grappling Poses Volume 4 for Genesis 8 and 8.1
Title: Poses – Grappling Poses Volume 4 for Genesis 8 and 8.1 – download for Daz Studio or Poser
Description:
Grappling Poses Volume 4 for Genesis 8 and 8.1 is an extra set of pose pairs of two figures grappling, crafted with particular attention to hand posing and featuring tight, realistic interaction.

With a total of 48 individual full-body poses (24 female poses, 24 male poses, each unique and designed to combine perfectly with the opposing character's pose), all possible figure gender combinations are covered, so you don't have to make adjustments to use any of the 12 different move types with your character pairs.

All poses include their mirror version (for a total of 96 individual poses) and facial expression.

The set comes with scripts to pose the two figures at once and to optionally group them to make editing easier. Expressions can be optionally ignored to leave any existing figure's face unaltered. The scripts also allow you to ignore (leave unaltered) the lower or upper part of the figures.
Home Page: LINK