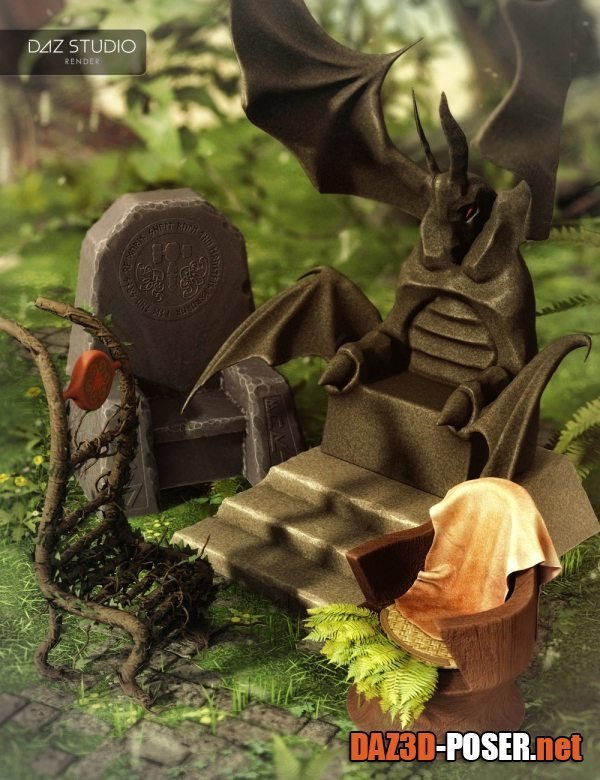 Image: Mystic Thrones
Title: Props – Mystic Thrones – download for Daz Studio or Poser
Description:
In the darkest caverns, the Doom Lord rests on his throne of solid basalt, its sweeping wings reaching to the cave ceiling...

In the mines under the mountain, the Dwarven King holds court from the Throne of the Fathers of the Dwarves...

In the forest, the Elven Ulfberht watches his subjects' celebrations from a throne of living ivy...
Home Page: _https://www.daz3d.com/mystic-thrones