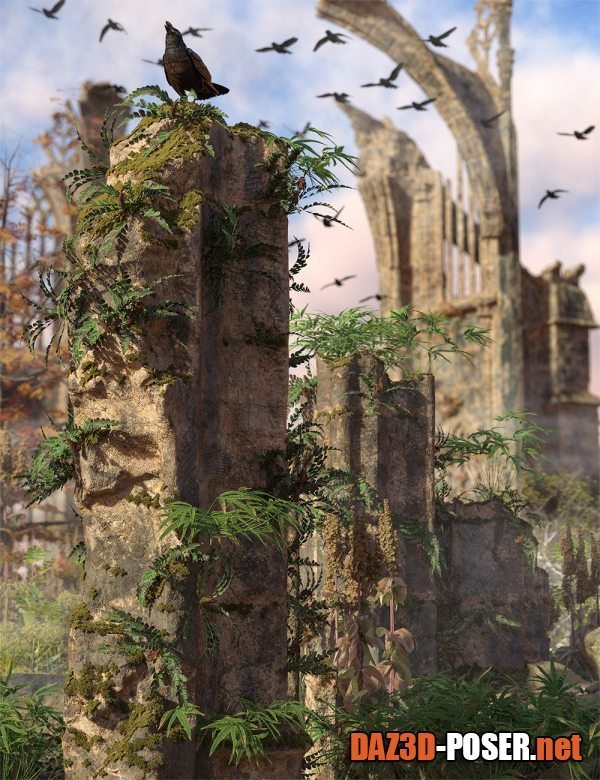 Image: Low Res Tropical Ferns
Title: Props – Low Res Tropical Ferns – download for Daz Studio or Poser
Description:
This handy bundle of over 20 low polygon count tropical and sub-tropical ferns is a great way to spread some ferny goodness throughout your scenes, adding lush green tones to the ground and even vertical surfaces such as walls, rock faces, or tree trunks, without your computer breaking a sweat!

These great little plants and clumps of plants have been designed with the low poly count needed for instancing but with high-quality texture maps to make sure they look great wherever they are placed, whether it be center stage, the foreground, or as part of an ecosystem. There are material variants for 2 of the species in the set as well, allowing you to use them in conjunction with variation in size settings and your rotation axis settings to give you an almost unlimited variety of looks from just a couple of plants!

All of the materials are taken from high-res scans or photographs from my own collection of ferns to ensure the highest quality.
Home Page: _https://www.daz3d.com/low-res-tropical-ferns