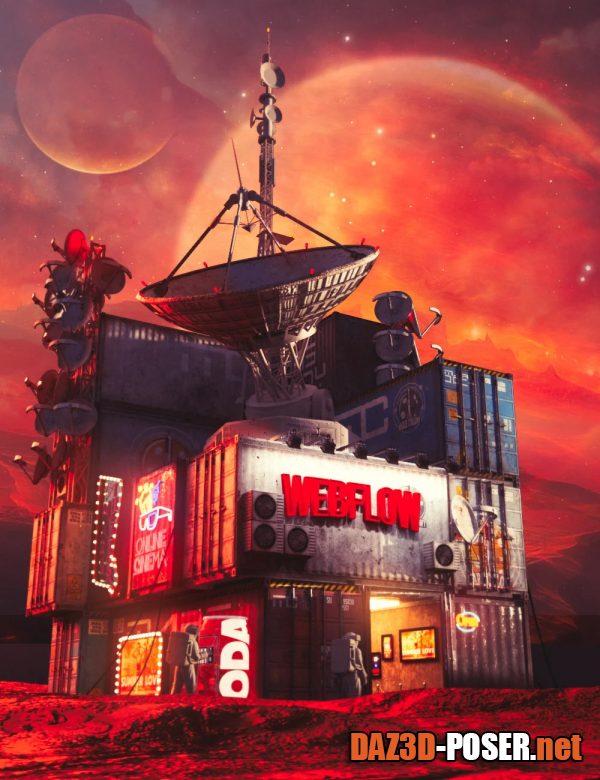 Image: Martian Movie Theater
Title: Props – Martian Movie Theater – download for Daz Studio or Poser
Description:
Logbook of a colonist from Mars:

"Mars City" is a goofy name for this small outpost that was originally called Mars Base Alpha. It was said that after several decades of colonization when the base's population reached several thousand, the name Mars City would be a perfect fit.

The year is 2050 and worker rotations continue every 26 months. We dig, we dig, and we dig some more.

We sympathize with the Martian population and we live in harmony.

The Colony is still an outpost and we have to deal with it.

We expected to have futuristic equipment but we make do with old. We recycle.

One of our engineer and cinema enthusiast improvised, using loading containers, a cinema room directly connected to a streaming platform. We pay a monthly subscription and the company even provided us with satellite. So, in the evening, after work, we entertained ourselves with old films from the 2020s and for the first time in months, we see again the earth and its landscapes of old.
Home Page: _https://www.daz3d.com/martian-movie-theater