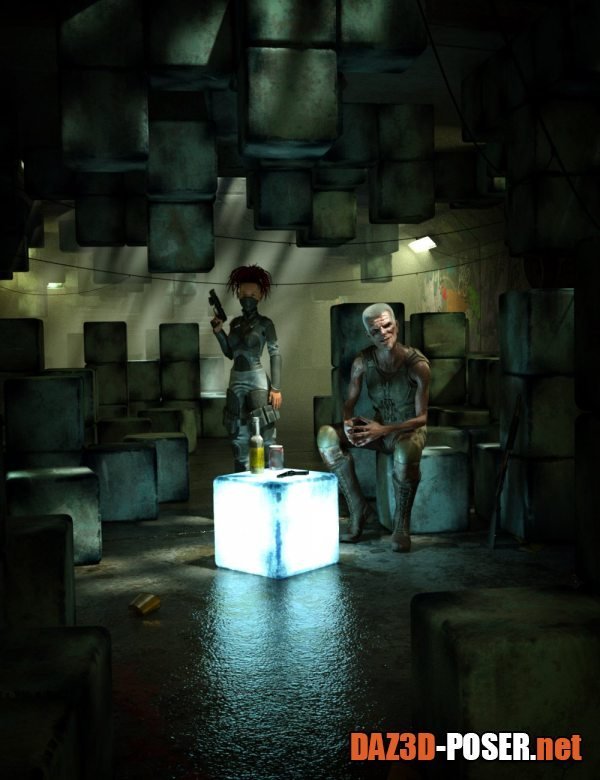 Image: Cubez
Title: Props – Cubez – download for Daz Studio or Poser
Description:
These glowing Cubez could be a villain's lair, the heart of an AI, an abstract dreamscape, a seedy nightclub. They can be anywhere or anything you want them to be, the only limit is your imagination.

Designed to be minimalist, versatile, multi-purpose, fun, and easy to use, Cubez can be used as the sole lighting source if you wish. They come in modular form so they can be easily adapted to suit your needs.

The set includes 6 individual Cubez, 13 Presets Cubez Stacks, 4 Piles of Cubez, and 1 large preset that includes a reflective concrete textured tunnel that fades off into the darkness and a centrally lit area as well as 7 camera presets to get you started. It also has 6 different light level settings, from very bright to mixed light levels to fully off, as well as 6 different colors and a multicolored option.
Home Page: _https://www.daz3d.com/cubez