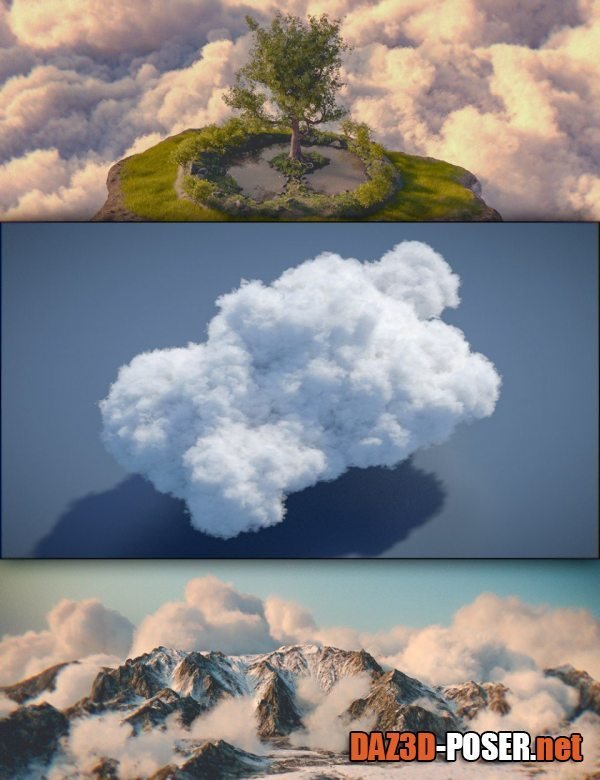 Image: Cloudscape Creator – Hero Clouds for Iray
Title: Props – Cloudscape Creator – Hero Clouds for Iray – download for Daz Studio or Poser
Description:
Cloudscape Creator - Hero Clouds adds a suite of individual clouds which can be used on their own or in conjunction with other Cloudscape Creator sets to make beautifully detailed skies in Daz Studio for added effects like fog, mist, smoke, and smog!

Like the Sky Cover clouds, the 12 Hero Clouds included are built using 5 cloud layers. Each of these layers can be scaled or removed the modify size, shape and density.

Since the clouds are made of numerous flat planes the viewing angles are restricted to the from and back of the props. Included are an additional 12 presets which are 90 rotations of the base clouds to make up for this. Simply swap cloud props out for additional viewpoints.
Home Page: _https://www.daz3d.com/cloudscape-creator--hero-clouds-for-iray