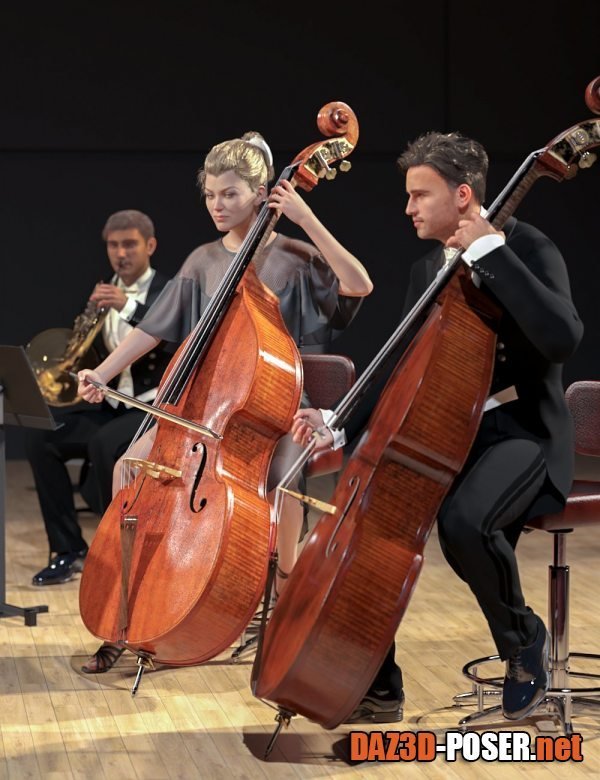 Image: Double Bass and Poses for Genesis 8 and 8.1
Title: Props – Double Bass and Poses for Genesis 8 and 8.1 – download for Daz Studio or Poser
Description:
The double bass is a standard member of the orchestra's string section along with the violin, viola, and cello.

It is well-used in a range of other genres too, including jazz, blues, rock and roll, rockabilly, traditional country music, bluegrass, tango, and folk music.

The double bass is played with a bow or plucked.

Double Bass and Poses for Genesis 8 and 8.1 also include the bow. Numerous material presets accompany the highly-detailed instrument.
Home Page: _https://www.daz3d.com/double-bass-and-poses-for-genesis-8-and-81