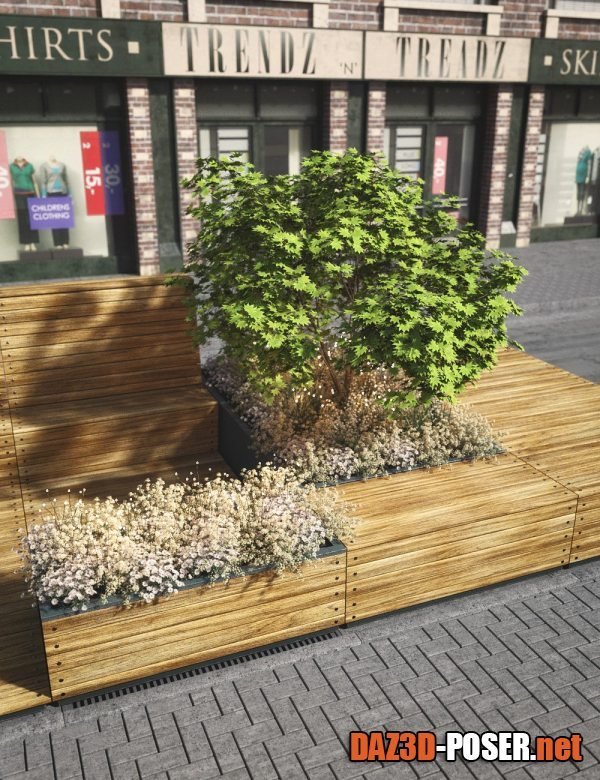 Image: Reflection - A Modular Parklet
Title: Props – Reflection - A Modular Parklet – download for Daz Studio or Poser
Description:
Introducing Reflection - A Modular Parklet, perfect for the urban environment.

So what's a parklet, I hear you ask? A parklet lets you temporarily repurpose street parking for pedestrian use. These spaces can then be used for seating, dining, public art, planting, and much more!

Reflection is a modular parklet made up of 11 individual bench modules. A number of the modules are made up of mixed planting (made with instances), perfect to bring that little touch of nature. Feel free to mix and match planting schemes from the numerous plants and trees within the pack. All of the modules can be arranged in your own custom arrangement, leaving you with plenty of options. Each module can also be rotated 180 degrees to offer even greater flexibility.

But what about those late nights? Well, Reflection also includes a unique garden light, which mimics the surrounding planting. It's perfect for adding a cozy atmosphere whileyou relax. 

Home Page: _https://www.daz3d.com/reflection--a-modular-parklet