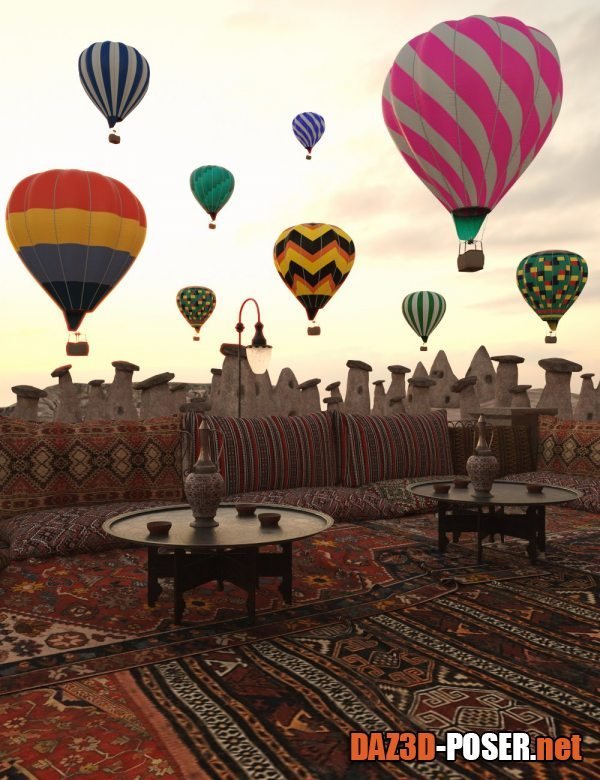 Image: Magic of Cappadocia
Title: Props – Magic of Cappadocia – download for Daz Studio or Poser
Description:
This project helps you to have a unique Cappadocia experience with realistic 10 kinds of hot air balloons, fairy chimneys, volcanic rocks, land, terrace and props/assets.

This complete landscape scene that includes complete sunrise, mid-day/sunny, and sunset scenes, 3 different scenes and 3 different skydomes for each one. Besides these complete scenes, you can create your own landscape.

All props/assets can be moved or removed from the scene as desired so you can have a scene you want. All models are world-scale for genesis models. Lowpoly big landscape and optimize props/assets.
Home Page: _https://www.daz3d.com/magic-of-cappadocia