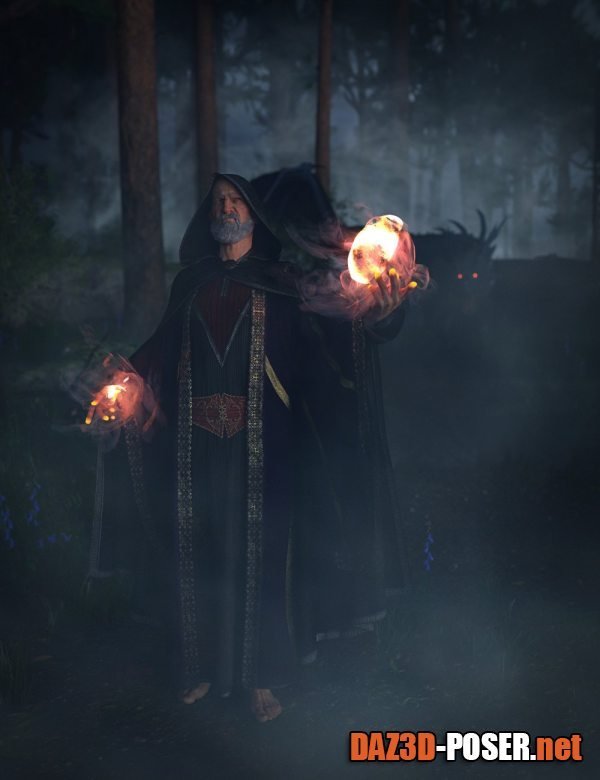 Image: SBibb Magic at Their Fingertips Props and Poses for Genesis 8 and 8.1
Title: Props – SBibb Magic at Their Fingertips Props and Poses for Genesis 8 and 8.1 – download for Daz Studio or Poser
Description:
Now your characters' fingers glow as they work illuminated magic into a variety of shapes, whether for light, for protection against their enemies, or simply for the sense of wonder.

Included is a magic ribbon prop with 15 morphs that let you shape the ribbon into a variety of magical wisps and bubbles, along with 10 preset shapes for the ribbons if you prefer one-click options. The magic ribbon has 10 solid basic colors and 6 special blended colors, as well as 3 luminosity settings for Daz 4.15 and earlier, 8 luminosity settings for Daz 4.20 and up, and 4 opacity styles to create a smoother transition for when you want your magic fading into the world or solidly present. Add flare to your ribbons with the magic ribbon wisp prop, which includes 6 wispy nodes with 16 available morphs for additional magic.

There are also 10 poses and their mirrors and 10 expression presets with dial options for further flexibility (both the presets and dials have the emotions labeled to make them easier to search). To add to the magic, there is a fingertip glow geoshell option. Fingertips can glow on both hands, right or left hand only, or right or left index fingertip only.
Home Page: _https://www.daz3d.com/sbibb-magic-at-their-fingertips-props-and-poses-for-genesis-8-and-81