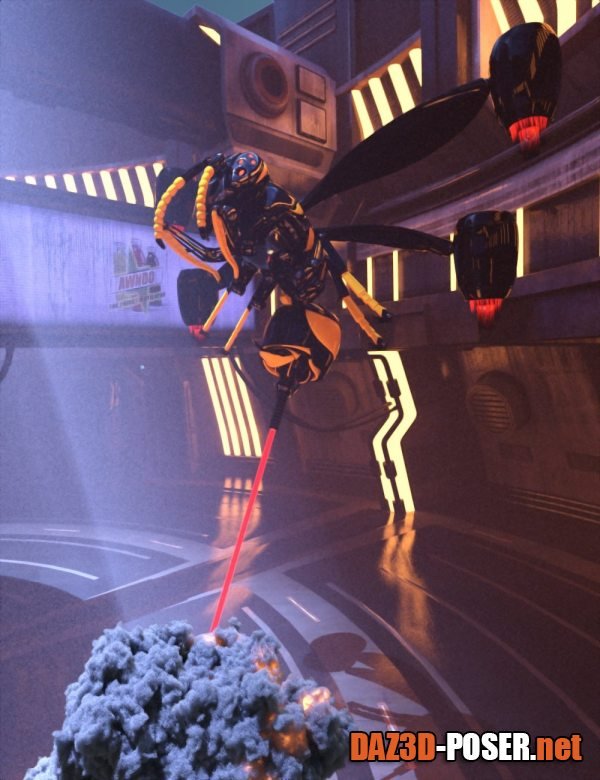 Image: W45P
Title: Props – W45P – download for Daz Studio or Poser
Description:
The W45P is the ultimate in combat drone technology. How could it not be? It takes inspiration from Mother Nature herself.

It takes the form of a giant wasp with a fully-articulated jet engine at the tip of each wing for speed and maneuverability.

Of course, it has a stinger made of hardened steel for when the fighting gets up-close and personal, but its armored abdomen can also open up to reveal its primary weapon: a powerful laser cannon for long-range "stinging."

This product also includes a jet exhaust prop for each engine, allowing you to render your W45P with all engines firing, or only some of them, or none... The choice is yours.
Home Page: _https://www.daz3d.com/w45p