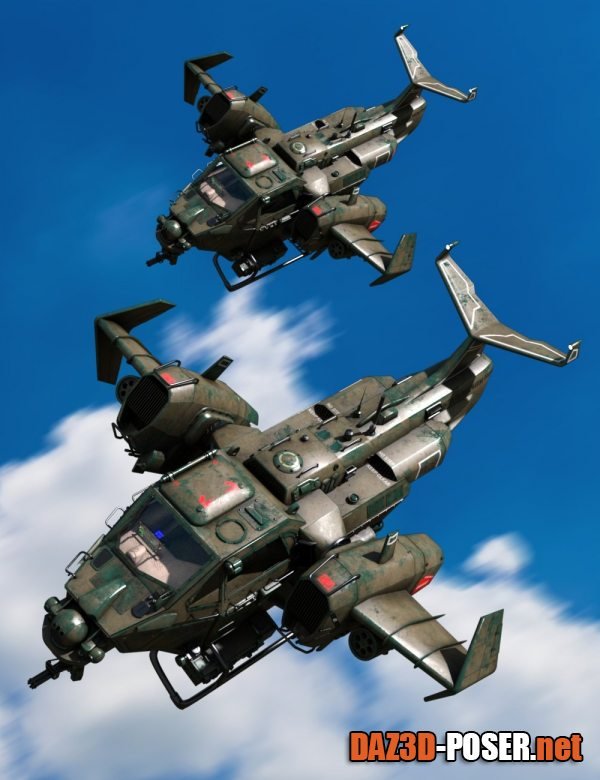 Image: LA05 Support Ship
Title: Props – LA05 Support Ship – download for Daz Studio or Poser
Description:
The LA05 Support Ship is a type of combat aero spacecraft manufactured by DzFire Aerospace and primarily used by the United Colonial Marine Corps.

The LA is designed for combat support, dropping in from orbit and covering Marines.

The LA05 has the ability to take off and land vertically from unprepared sites and additionally, the LA05 has many variable weapons hardpoints and a Gatling cannon, allowing it to be used in a gunship role in support of ground troops.
Home Page: _https://www.daz3d.com/la05-support-ship