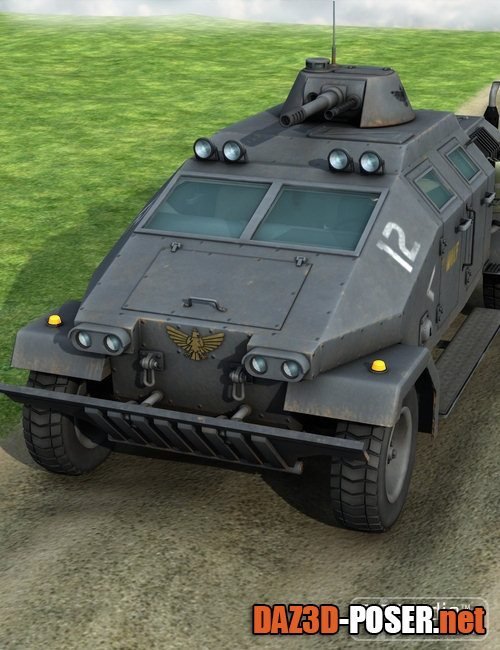 Image: Plated Wolf
Title: Props – Plated Wolf – download for Daz Studio or Poser
Home Page: _https://www.daz3d.com/plated-wolf
Description:
Four plated doors provide access for the driver, protected gunner and up to three passengers, with room for their included gear (gas canister, shovel, tent and more) in the forward storage bay. The engine compartment in back opens to give access to the detailed powerhouse.

Perfect for scouting or getting personnel through hostile territory, this armored car can move quickly and defend itself with a small turret featuring both a heavy machine gun and a light cannon. This top-mounted system rotates a full 180 degrees and angles downward to give close support, or upward for long-range light artillery fire.

Plated Wolf has a low polygon count and comes in three paint skins for different types of terrain. Five poses for Michael are also included: driver, gunman, mechanic, soldier 1 and soldier 2.
Download links: