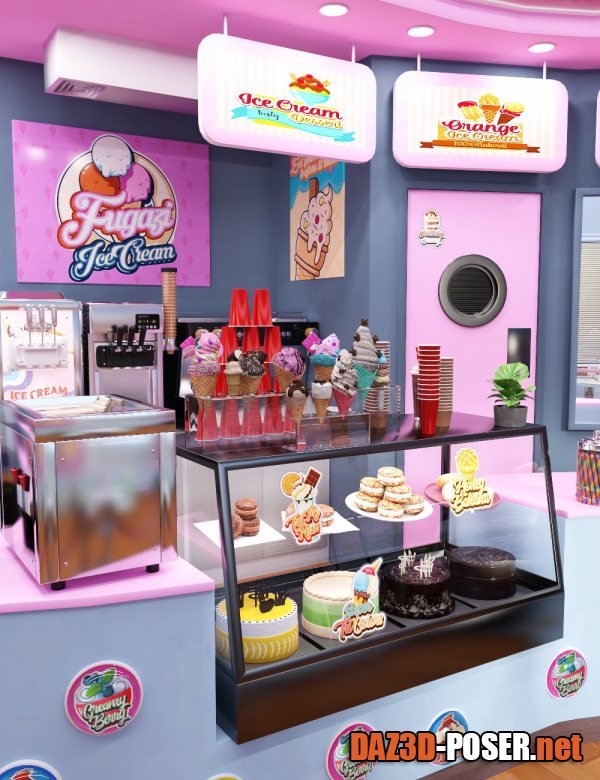 Image: FG Ice Cream Shop
Title: Props – FG Ice Cream Shop – download for Daz Studio or Poser
Description:
Step into the whimsical wonderland of this delightful pink ice cream shop.

The interior bursts with vibrant shades of bubblegum and cotton candy, transporting you to a world of sweet indulgence.

Adorned with playful pastel decorations, fluffy clouds, and oversized ice cream cones, the space exudes a cheerful and carefree atmosphere.

Soft, plush seating invites guests to sink into comfort as they savor their delectable treats.
Home Page: _https://www.daz3d.com/fg-ice-cream-shop