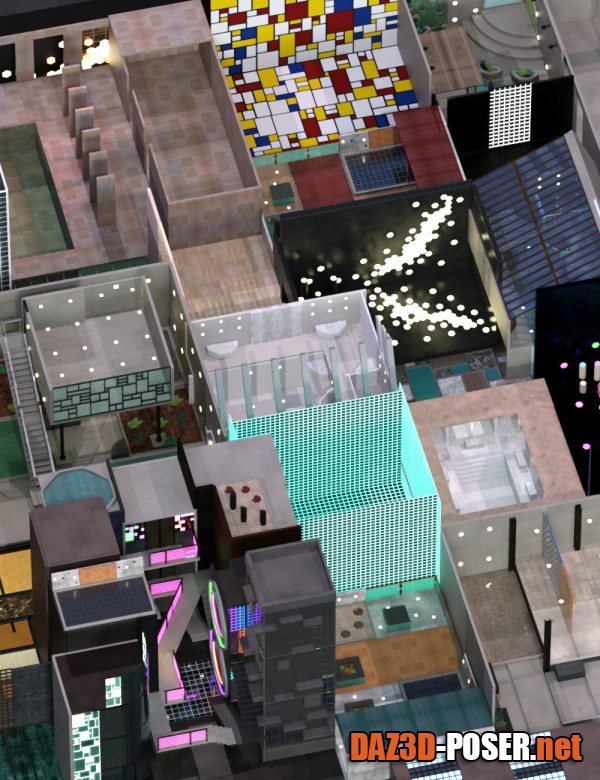 Image: FSL Pro Series Architectural Elements
Title: Props – FSL Pro Series Architectural Elements – download for Daz Studio or Poser
Description:
FSL Pro Series Architectural Elements is an expansive pack of architectural props and shaders designed to allow the user to quickly compose larger scenes and sets in a classic, clean, and modern style, but with options for creating more complex and detailed sets as well.

This set was created with the professional customer in mind, with a wide array of realistic and photo-based shaders to accompany the props so the user can create fast, high-quality depictions in 3D without having to model from scratch themselves. This set is ideal for quickly creating a conceptual depiction of a set or building design, or for composing your own stock images as a base from which to add further details in many different media.

Included are hundreds of base shaders depicting a wide array of architectural materials plus over 200 more diffuse tint and utility shaders for adjusting the base shaders to any scene and mood. These pair wonderfully with the included 208 3D modeled props, including 27 simulated water props to help add realistic water and landscape features.

For a more detailed starting point, and the illustrate the capabilities of the set, FSL Pro Series Architectural Elements also includes 72 Simple Presets with small groupings of props to get the user started and 42 more complex Complete Presets with cameras and, where applicable, lighting.

Home Page: _https://www.daz3d.com/fsl-pro-series-architectural-elements