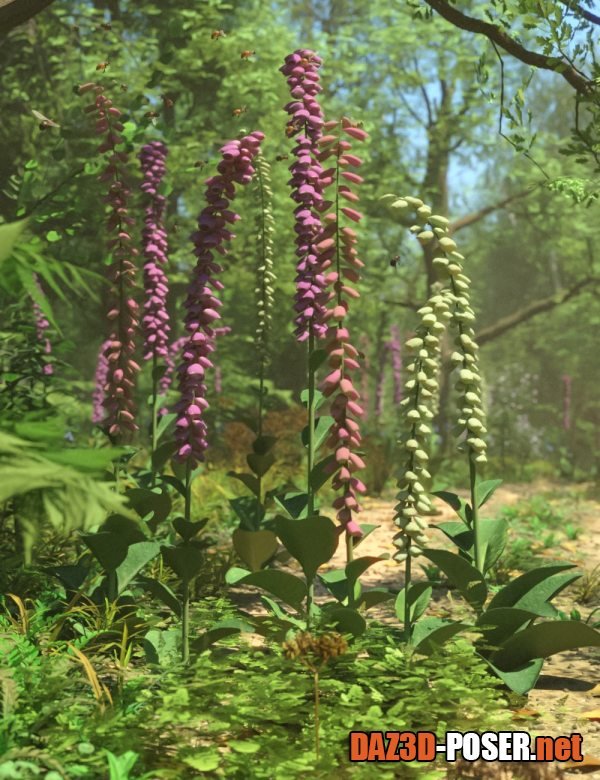 Image: Foxglove Plants – Wild Flowers for Daz Studio
Title: Props – Foxglove Plants – Wild Flowers for Daz Studio – download for Daz Studio or Poser
Description:
These lovely models of wildflowers found all over the temperate world, both in the wild and in gardens, feature 25 different models and subsets to create either single plants or groups of plants with single colors or multicolors in just a couple of clicks. Foliage and flowers feature separate textures for the inside of the flower and the top and bottom of the leaves for that extra bit of realism.

Although they are high enough resolution to be used as hero plants, they will also work in scatters too. And the three material presets that come with this bundle to reflect the colors found in nature can be used on any of the plants in your scene (and their instances) by simply selecting the plant ( parent plant) and then using the color pre-sets provided to tweak your scene to your heart's desire!

As always, a little goes a long way and a single plant and its instances can be made to look like hundreds of different ones with some minor adjustments to their individual scale and Y rotation settings.
Home Page: _https://www.daz3d.com/foxglove-plants--wild-flowers-for-daz-studio