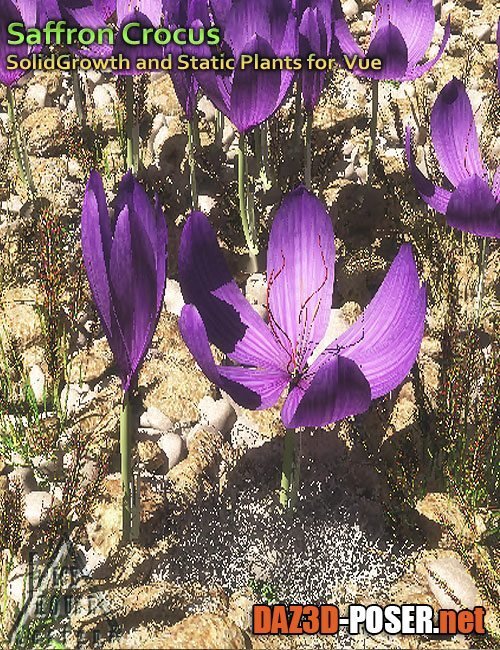 Image: Saffron Crocus - for Vue
Title: Props – Saffron Crocus - for Vue – download for Daz Studio or Poser
Home Page: _https://www.daz3d.com/saffron-crocus-for-vue
Description:
Saffron is a spice derived from the flower of Crocus sativus, commonly known as the saffron crocus.

Saffron, long among the world's most costly spices by weight, is native to Greece and Southwest Asia and was first cultivated in Greece. The saffron crocus, unknown in the wild, likely descends from Crocus cartwrightianus, which originated in Crete. It has long been cultivated in the Mediterranean and Europe for the valuable spice it produces, as it is unable to reproduce by seed, only by division of its bulbs, it is not found in the wild. It only flowers in autumn.

This set of Solid Growth (great for ecos and distant plantings) and Static plant models, gives you the choice of buds, open flowers and groups in either the low poly Solid Growth format (single plant) or much more detailed and accurate plant 3D models.

Download links: