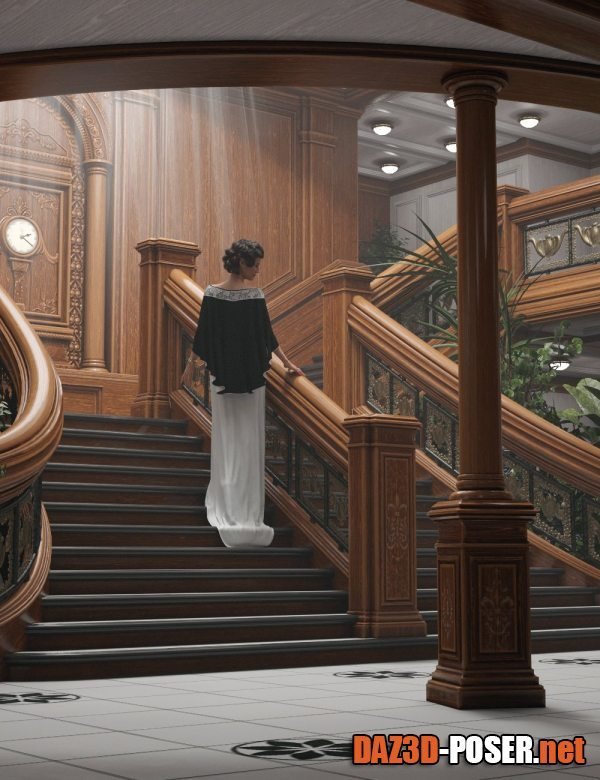 Image: Grand Staircase 2020
Title: Props – Grand Staircase 2020 – download for Daz Studio or Poser
Home Page: _https://www.daz3d.com/grand-staircase-2020
Description:
The Grand Staircase 2020 is a complete rework of the original Grand Staircase.

This set has updated geometry with beveled edges for more accurate reflections and different UVs that facilitate the use of normal maps for lots of extra details. It also has new elements modelled after reference of the original ship that this set represents: panels on ceiling and walls, a central chandelier and an ornate clock.

The texture set is completely new and makes use of IRAYs PBR capabilities to provide a realistic look. This includes light emission presets for lights and dome for proper interior lighting.
Download links: