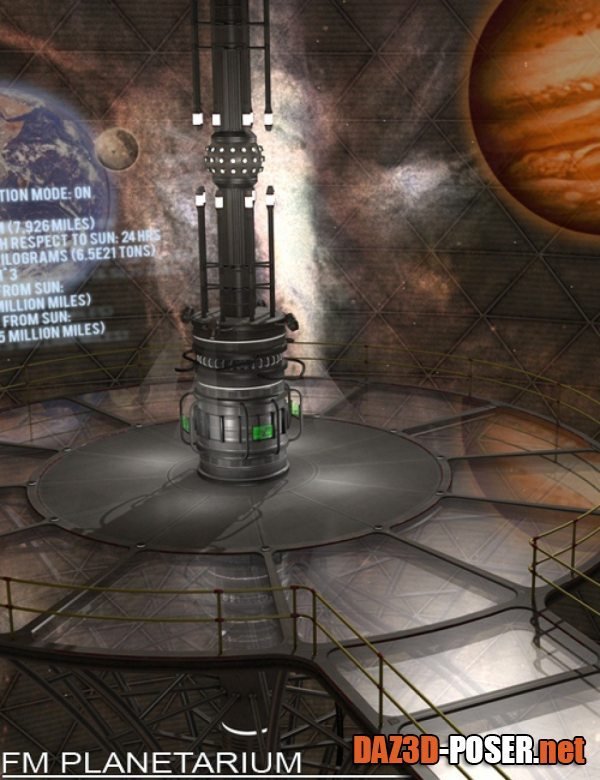 Image: Planetarium
Title: Props – Planetarium – download for Daz Studio or Poser
Home Page: _https://www.daz3d.com/planetarium
Description:
This futuristic planetarium is capable of creating holographic projections of entire galaxies. A long catwalk leads to a center platform with control displays in the middle. The displays are part of a gigantic machine going from the very top to the bottom of the planetarium.

This asset contains many parts which may also be useful outside of the planetarium theme. The stars, space nebula and planets are single objects and could be used to spice up any space scene. The platform and catwalk can be used separately for any kind of SciFi scenes.

For detailed information about the individual parts of the scene you can check the overview screenshot which shows the objects list.

Planets, stars and parts of the machine are centered to 0/0/0 for easy animation by rotation.

The scene is optimized for DAZ Studio and Poser. It includes a lighting preset for both, plus UE2 lighting for DAZ Studio.

Download links: