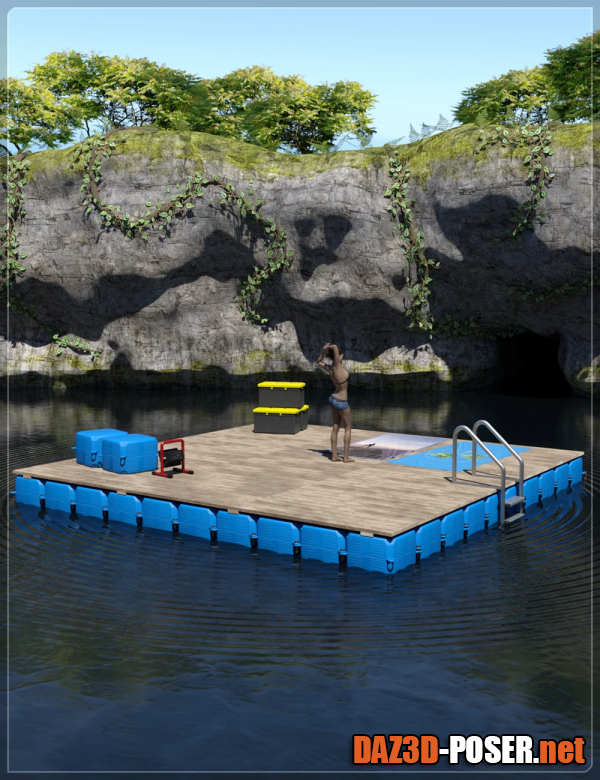 Image: Easy Environments: Raft & Lagoon
Title: Props – Easy Environments: Raft & Lagoon – download for Daz Studio or Poser
Home Page: _https://www.daz3d.com/easy-environments-raft--lagoon
Description:
The Raft comes in two variations, one with a wooden deck, the other as plain version only built from float-boxes. Both have three color options (blue, red, black), and the props on the raft (ladder, towels) can be removed (or moved) in case you need less of a bathing isle and want to use it as a boating raft.

The water in the lagoon has two ripple morphs, one around the raft (on by default) and a smaller one in front of the raft you can dial in for a swimming character.

Get Easy Environments: Raft & Lagoon for your exotic, vacation, and relaxing scenes!