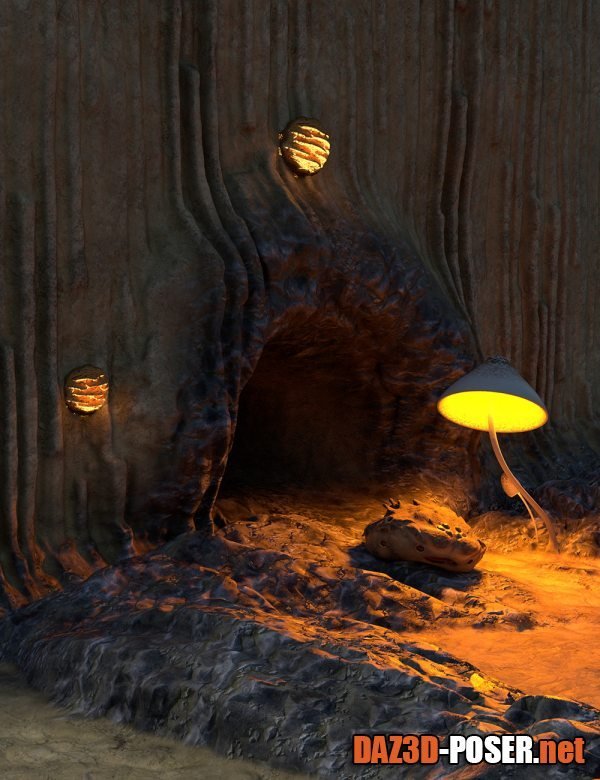 Image: Chthonic Realm Environment Kit
Title: Props – Chthonic Realm Environment Kit – download for Daz Studio or Poser
Home Page: _https://www.daz3d.com/chthonic-realm-environment-kit
Description:
The Chthonic Realm Environment Kit portrays Chthon, a vast subterranean world filled with strange creatures and ancient magic.

It includes 3 walls and 3 ground planes, scaled to 30m x 30m. You can tilt or resize them as needed and combine them in various ways.

There is also a rigged tunnel that you can bend and curve or scale in part, as well as several style shapes to add basic texture.

Rounding out the land pieces is the tall pillar, which also has several shapes, and the versatile blob, which you can transform into a variety of shapes.