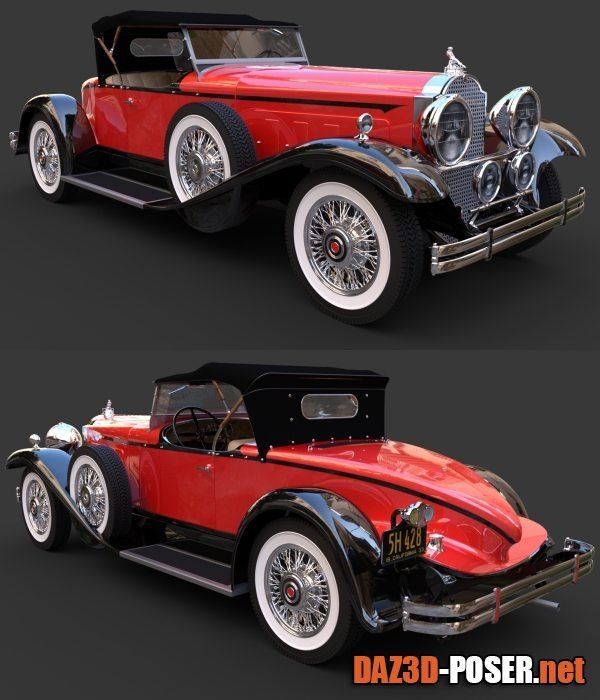 Image: PACKARD 734 BOATTAIL SPEEDSTER for DAZ Studio
Title: Props – PACKARD 734 BOATTAIL SPEEDSTER for DAZ Studio – download for Daz Studio or Poser
Home Page: _https://www.renderosity.com/rr/mod/bcs/index.php?ViewProduct=153763
Description:
HIGHLY DETAILED MODEL FOR DAZ STUDIO4 WITH IRAY AND GREATER.
DIALS : Select PACKARD_734_BOATTAIL_SPEEDSTER/Parameters/All
STEERING ( the STEERING WHEEL controls both FRONT WHEELS and the STEERING WHEEL, LIKE IN REALITY )
ALL_WHEELS:ROTATION
LEFT_DEFLECTOR:ROTATION
RIGHT_DEFLECTOR:ROTATION
WIPER:LEFT/RIGHT
LEFT_DOOR: CLOSE/OPEN
RIGHT_DOOR: CLOSE/OPEN

2 FRONT GRILLS ARE AVAILABLE. YOU CAN HIDE the frontgrillchrome/grille and badge located in the MAINBODY to let the BASIC radiator grill visible.