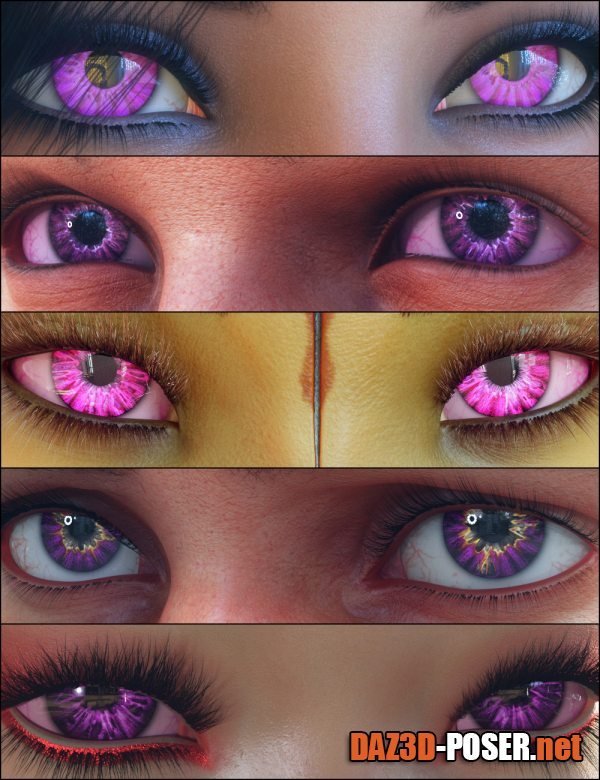 Image: MMX Beautiful Eyes 12 for Genesis 3, 8, and 8.1
Title: Textures – MMX Beautiful Eyes 12 for Genesis 3, 8, and 8.1 – download for Daz Studio or Poser
Description:
The iris sets are divided into 10 groups of pink with 10 iris sets in each group. The sclera sets are divided into two color groups, red and pink, with 50 sets per group.

The iris and sclera maps are applied separately so they can be used with any character or other eye texture sets.

This set also includes 12 iris rotation presets. You can rotate the iris counterclockwise, turning the 100 iris sets into 1200 sets, making your characters all the more unique and different. The iris rotation is compatible with all other sets that use the default UV sets for Genesis 3 and 8. Genesis 8.1 figures need to use the Genesis 8 default UVs and not the default 8.1 UVs.
Home Page: _https://www.daz3d.com/mmx-beautiful-eyes-12-for-genesis-3-8-and-81