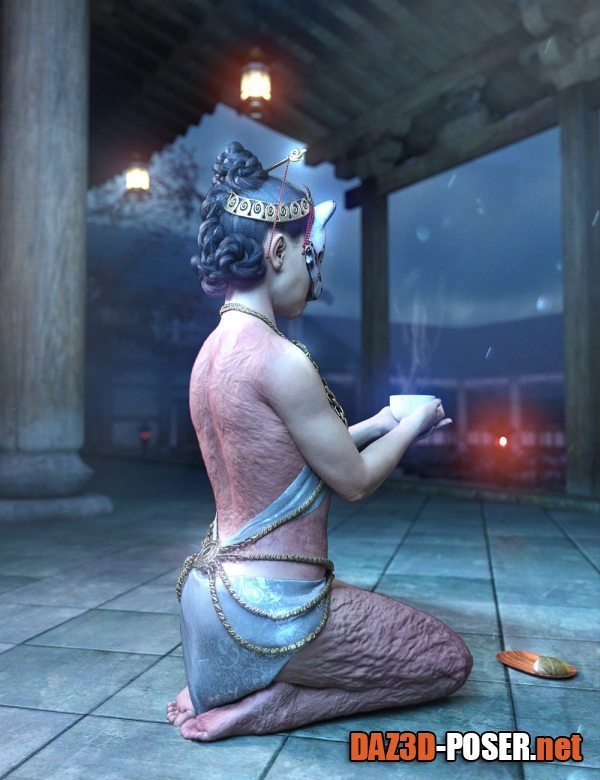 Image: HD Body Burns 2 for Genesis 8 and 8.1 Females
Title: Textures – HD Body Burns 2 for Genesis 8 and 8.1 Females – download for Daz Studio or Poser
Description:
"HD Body Burns 2 for Genesis 8 and 8.1 Females" is a collection of 14 body burn scars that cover the torso, pelvis, butt, and legs created through the careful combination of HD morphs, Geoshells, and LIE material presets for flesh texturing. In addition, we have included a mirror option of the burns for a total of 28 HD Morphs.

And because we know characters come in all colors, we have included material settings to be applied to the Geoshell to ensure the textures will blend with Light, Midtone, and Dark-skinned characters. Since the texture is applied to a Geoshell Wearable with even UVs, we have also included additional utility presets to tweak your results and achieve your vision in a non-destructive way. We have simplified this pack by setting up a Geoshell Wearable for Genesis 8.1 Females as a template, ensuring all presets in this pack are applied correctly.

Since the textures are 8K in resolution, we built the product in a way to reduce system resources by having a single map per channel containing all the textures and then using LIE to only build the opacity mask (with a cutout mask corresponding to each of the burn morphs presets). For your convenience, we have also included several pre-made masks so you can quickly apply all the burns, apply all the torso, or back burns, or even burn the entire leg(s) of your character. Appropriate Shaping Presets for these combinations has also been included to speed up the process even more.
Home Page: _https://www.daz3d.com/hd-body-burns-2-for-genesis-8-and-81-females