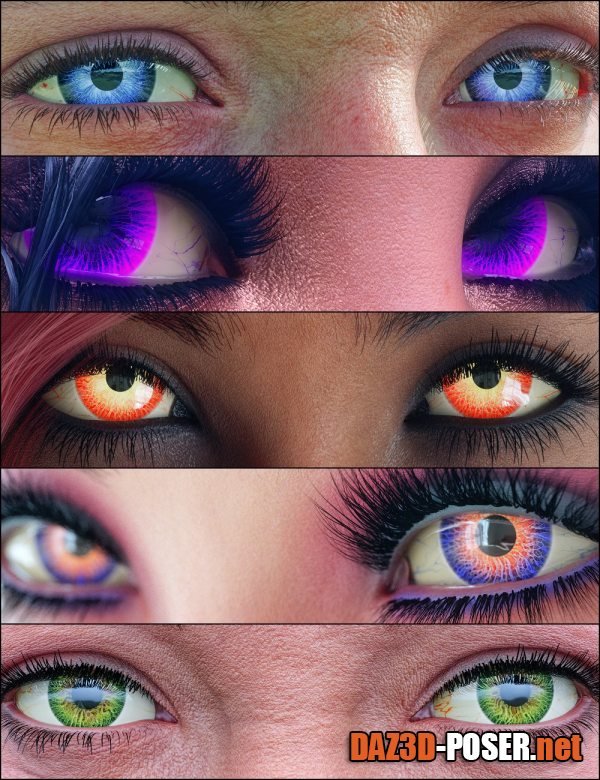 Image: MMX Beautiful Eyes Set 14 for Genesis 9
Title: Textures – MMX Beautiful Eyes Set 14 for Genesis 9 – download for Daz Studio or Poser
Description:
MMX Beautiful Eyes Set 14 for Genesis 9 is the second multi-colored eyes mega pack for your regular and fantasy renders. Every iris and sclera is different and unique from all the rest, so no two are the same. There are 160 irises total divided in to 40 groups and 48 sclera divided into 8 groups. All irises are located under the exotic folder.

Additional presets include 24 rotation presets, which will affect both the iris and the sclera. There are also presets to darken the iris and darken the sclera separately.

All presets have a left eye and right eye option so you can mix and match as you please.
Home Page: _https://www.daz3d.com/mmx-beautiful-eyes-set-14-for-genesis-9