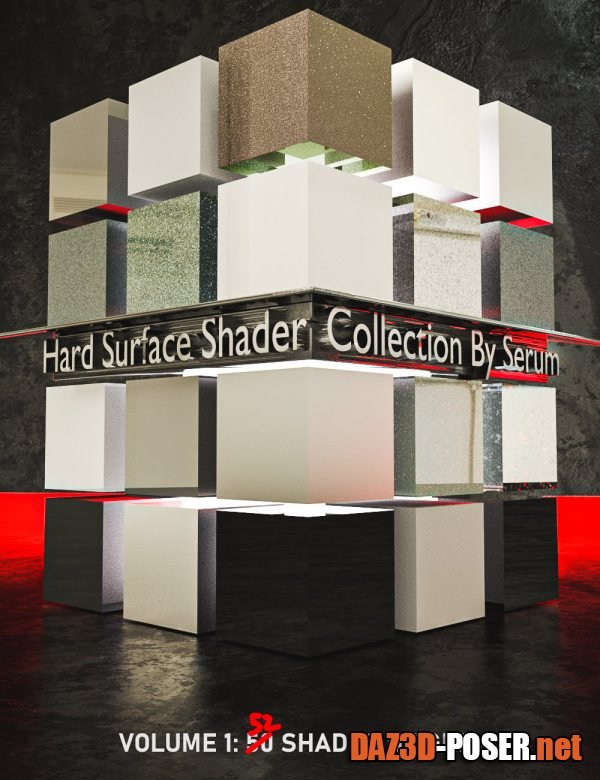 Image: Iray Hard Surface Shaders Volume One 52 Shades Of Grey
Title: Textures – Iray Hard Surface Shaders Volume One 52 Shades Of Grey – download for Daz Studio or Poser
Description:
Iray Hard Surface Shader Collection

Thank you for checking out the Hard Surface Shaders by Serum.

This is a collection of Iray shaders for use in your renders and is designed to be an affordable color collection for your renders. It covers basic colors, as well as more advanced colors, so you'll find what you are looking for.

Think of the collection as your go-to painter's palette that you can source colors and shades from.

Volume One - 52 Shades Of Grey

True to the title, this is a collection of 52 greyscale shaders for Daz 3d. The collection is separated into 3 distinct categories and a mixed one:

Matte: This is a collection of greyscales where shine and reflectivity are swear words but are useful when you need a matte material.

High Gloss: Shiny is the key here, so these are a collection of highly polished materials.

Metallic: These are a series of semi-gloss, metallic shades that fit comfortably between the two previously mentioned.

Mixed:The remainder of the colors utilize the metal flakes in Daz to give a non-uniform appearance.

Get the Iray Hard Surface Shaders Volume One 52 Shades Of Grey for all your shader needs.

Home Page: _https://www.daz3d.com/iray-hard-surface-shaders-volume-one-52-shades-of-grey