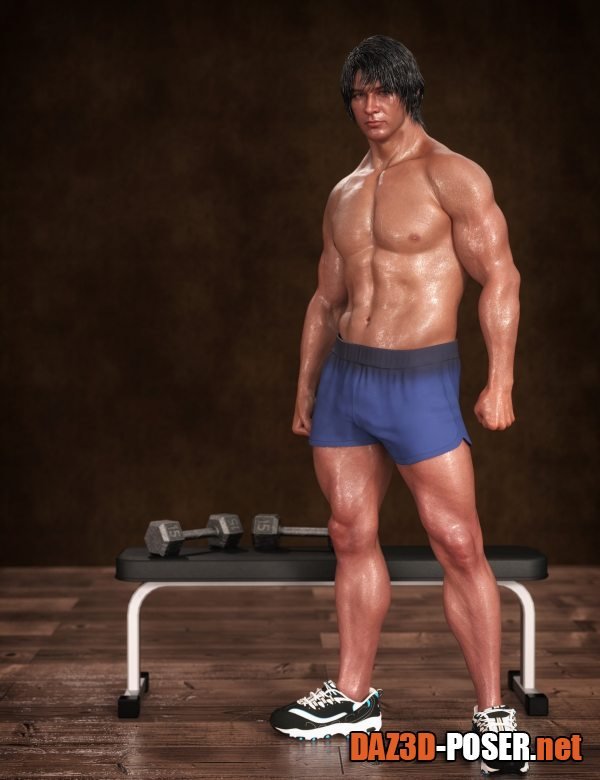 Image: MD Wet Skin for Genesis 9
Title: Textures – MD Wet Skin for Genesis 9 – download for Daz Studio or Poser
Description:
The Wet Skin for Genesis 9 is a script – geoshell based product for the Iray PBR Skin shader of Genesis 9.

Using the script, you can adjust the reflection, the glossiness of your figure, and load the wet skin geoshell.

You can use the product to mimic the effect of water, oil, milk, sweat, and moisture cream on your figure's skin.

There are 6 intensity levels for the liquid on the geoshell, with 3 variations for each level.

The effect is applied to the arms, head, body, and legs of the figure.

You can experiment with the geoshell surfaces properties to create your own wet effect, or you can even use your own water masks to generate a different result. Use the product's script to increase the skin reflection and glossiness, without the geoshell, to get stunning results in boudoir photography.

Home Page: _https://www.daz3d.com/md-wet-skin-for-genesis-9