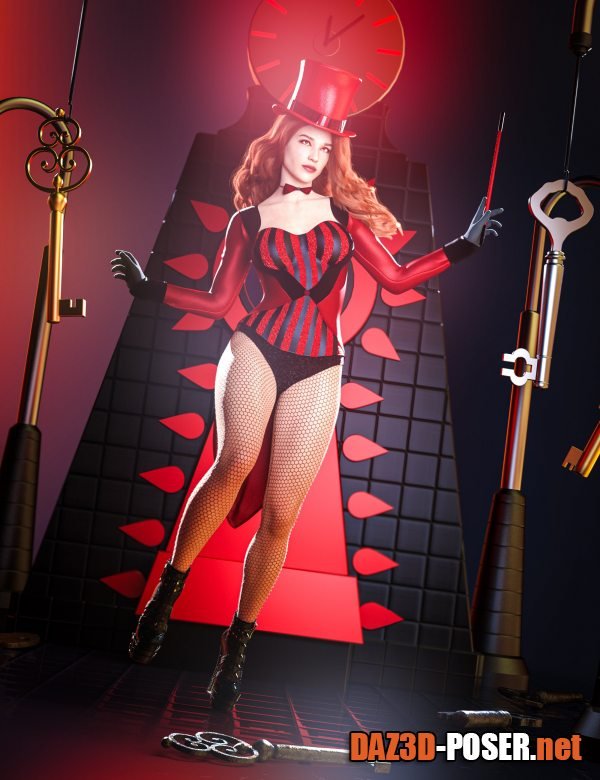 Image: dForce Magician Lady Outfit Texture Add-On
Title: Textures – dForce Magician Lady Outfit Texture Add-On – download for Daz Studio or Poser
Description:
Introducing the enchanting 'dForce Magician Lady Outfit Texture Add-on' - the perfect expansion to elevate your virtual fashion game in Daz! Transform your dForce Magician Lady Outfit into a multitude of captivating styles with this meticulously crafted texture collection.

Designed to seamlessly integrate with the base outfit, this add-on offers a diverse array of textures that cater to every mood and scenario. From mystical and darkly elegant to whimsically enchanting, the 'dForce Magician Lady Outfit Texture Add-on' includes an assortment of spellbinding patterns and color variations.

Unleash your creativity and conjure up scenes that resonate with the aura of magic and mystery. Whether you're rendering a sorceress weaving incantations in a hidden forest grove or a formidable enchantress reigning over a magical realm, these textures provide the versatility to manifest your vision in stunning detail.

Home Page: _https://www.daz3d.com/dforce-magician-lady-outfit-texture-add-on