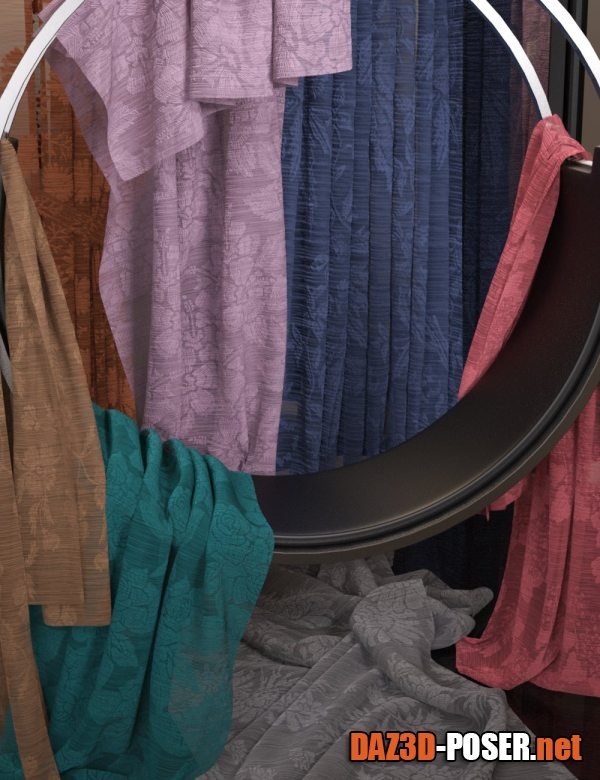 Image: Voile Shaders MR
Title: Textures – Voile Shaders MR – download for Daz Studio or Poser
Description:
Voile Shaders is a set of shaders created for Daz Iray.

You will get high-quality floral and simple lace/linen shaders. Beautiful laces are perfect for modern clothes or for your vintage-inspired renders. Included: 5 basic linen shaders, 20 floral shaders based on simple linen texture, in total 100 options that you can mix and match.

The 100 color options included can be mixed and matched and create unique styles. Resize and bump options can help you adjust textures to your needs.

The textures are digitally created of high quality (900 x 900) px.

Textures, bumps, transparency, and normal maps are included.

This set is a merchant resource and can be used to create your own products.

Home Page: _https://www.daz3d.com/voile-shaders-mr