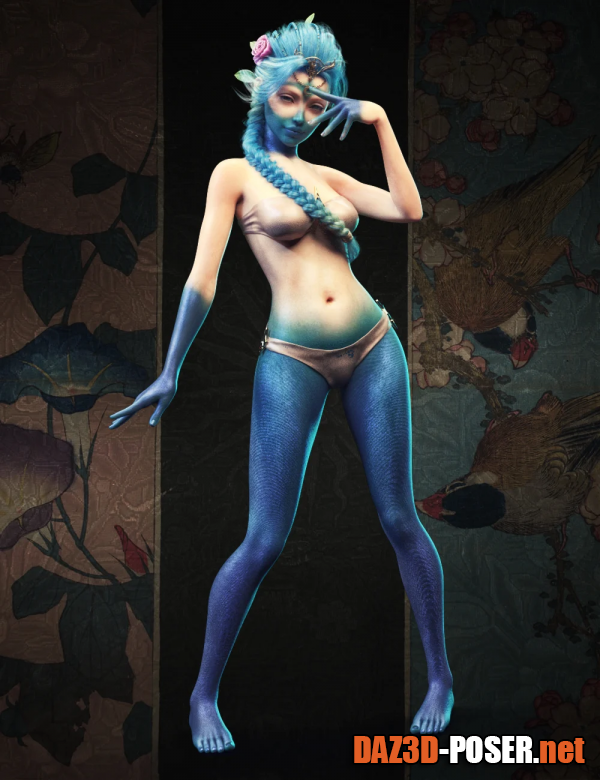 Image: Soft Skin Transitions for Genesis 8 and 8.1 Females
Title: Textures – Soft Skin Transitions for Genesis 8 and 8.1 Females – download for Daz Studio or Poser
Home Page: _https://www.daz3d.com/soft-skin-transitions-for-genesis-8-and-81-females
Description:
Soft Skin Transitions for Genesis 8 and 8.1 Females consists of a set of opacity masks applied to a geoshell that will allow you to quickly and easily create transitions between 2 skins applied to a single character from within the comfort of Daz Studio.

This pack was intended as a companion product for our Reptilian Skins for Genesis 8.1 pack, but it's designed to allow you to combine almost any skin* in your arsenal to create a brand-new look.

This is perfect to show a character that may have been experimented on. Or perhaps she's the product of 2 races coming together and producing an entire new way of life. It's up to you what type of meaning you'll give the resulting skin!

This utility pack consists of 3 Wearable Presets, 49 LIE Mask Presets and 18 Visibility Presets. The product should work with both Genesis 8 and 8.1. And since Genesis 3 uses the same UVs as Genesis 8, the presets should be compatible to work with the previous generation so long as the skin applied to the transitional geoshell wearable uses the base female UVs.