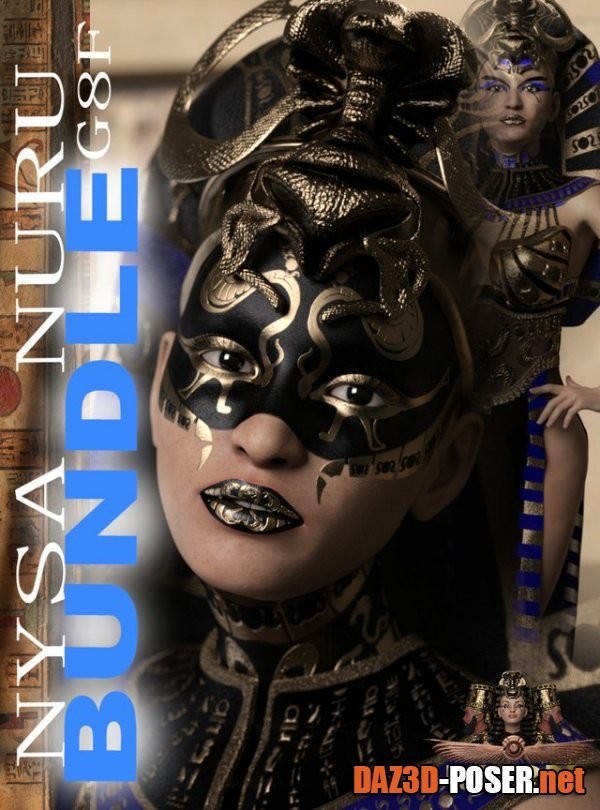 Image: NYSA NURU Bundle
Title: Bundles – NYSA NURU Bundle – download for Daz Studio or Poser
Home Page: _https://www.renderotica.com/store/sku/64160_NYSA-NURU-Bundle
Description:

ANset(Age of NYSA) comes with many items 1 armwear, 1 Legwear, 1 Gloves, 2 dresses, 2 HeadDresses, each items have a few material presets ALL FOR IRAY!!!!!
This set sime kind of Egyptian fantasy maybe a bit futuristic set too. Suit and the Long Dress come with dForce, suit has some helper morpht to help
dForce (with complex poses I recomment Timeline simulation, or from memorized pose) The long dress have extra bones(loin front and back) those bones
can help a lot to pose the loin parts to make simulation easier. The HeadDress 1 has an extra bone to help dForce.
Download links: