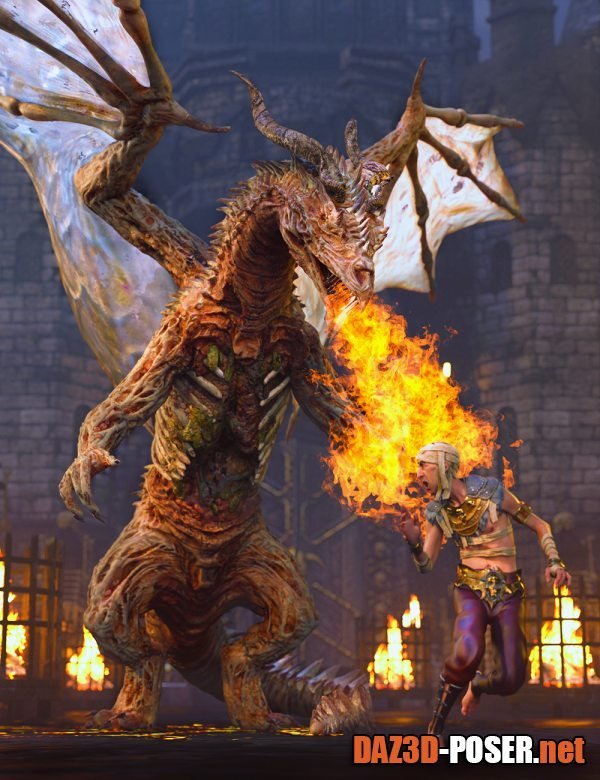 Image: Lich Dragon Carnufex HD for Genesis 8.1 Male
Title: Characters – Lich Dragon Carnufex HD for Genesis 8.1 Male – download for Daz Studio or Poser
Home Page: _https://www.daz3d.com/lich-dragon-carnufex-hd-for-genesis-81-male
Description:
A geograft tail and wings build onto the look.

The tail has easy pose dials, though it is recommended to just grab the tip with the pose tool and yank the tail where you want it to go. The tail is compatible with Muscleman Pose packs created for other creatures by Joequick (such as the mouse).

The wings can be posed through the dials on each bone or by manual manipulation with the pose tool. The wings have an adjustment dial to control their overall scale.

The wing membranes conform to the geograft wings.

The wrinkly empty cavern of the Lich Dragon's stomach is filled by conforming organs and ribs. Adjustment morphs can be used to tweak the thickness of the ribs to the user's taste. The overall width of the internals can also be adjusted.

An additional layer of goop conforms to the organs.